"The last Bareknuckle Bastard finally receives her HEA!!"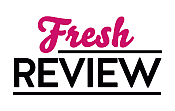 Reviewed by Jessica Grogan
Posted June 22, 2020

Grace Condry has spent 20 years simultaneously hiding from, and pining for, Ewan, Duke of Marwick. He has returned to London—for her—and she plans to take her revenge. That revenge, however, requires Grace to spend time with Ewan. And that time spent together just might lead to love.
For the first two books, Ewan was most definitely a villain. And I don't mean a typical villain set to be redeemed in a future book (meaning a villain that doesn't actually do anything all that bad) but someone that really does bad, unforgivable things. And Ewan does those things in both books. So I was looking forward to seeing his redemption in DARING AND THE DUKE. And while Ewan gets redeemed in a way, it happens off the page and left me feeling disappointed. He went from being half-crazed to the belle of the ball (in a manner of speaking) between two chapters and it left me wanting more.
That being said, I did like the "new" Ewan, even if I felt he got off a little too easily. It was obvious he cared a great deal for Grace. I really liked Grace, and admired the way she helped pull herself out of a horrible situation instead of just allowing her brothers to do it for her. Her backstory was the most compelling of all, and I enjoyed learning more about her.
My only real struggle with this book was the fact that I found myself wondering if Grace and Ewan really fell in love with each other as adults, or if they continued to feel the ideal love of their childhood. This was especially true on Grace's part as she never seemed to truly stop loving Ewan no matter what he did to her or their brothers.
DARING AND THE DUKE might not have lived up to my every expectation, but it was still a nice read and a happy conclusion to an excellent series.
SUMMARY
New York Times bestselling author Sarah MacLean returns with the much-anticipated final book in her Bareknuckle Bastards series, featuring a scoundrel duke and the powerful woman who brings him to his knees.
Grace Condry has spent a lifetime running from her past. Betrayed as a child by her only love and raised on the streets, she now hides in plain sight as queen of London's darkest corners. Grace has a sharp mind and a powerful right hook and has never met an enemy she could not best, until the man she once loved returns.
Single-minded and ruthless, Ewan, Duke of Marwick, has spent a decade searching for the woman he never stopped loving. A long-ago gamble may have lost her forever, but Ewan will go to any lengths to win Grace back… and make her his duchess.
Reconciliation is the last thing Grace desires. Unable to forgive the past, she vows to take her revenge. But revenge requires keeping Ewan close, and soon her enemy seems to be something else altogether—something she can't resist, even as he threatens the world she's built, the life she's claimed…and the heart she swore he'd never steal again.
---
What do you think about this review?
Comments
No comments posted.

Registered users may leave comments.
Log in or register now!