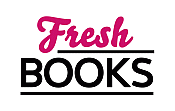 Hot, sizzling reads for July
"They will find they truly belong together!"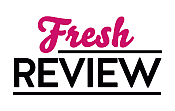 Reviewed by Annetta Sweetko
Posted June 22, 2020

Having met dragon shifter Lachlan in the midst of an auction, a concert, and fierce rescue of her sister, Star couldn't forget him. She has no idea that the ANCIENT PROTECTOR would demand that date he paid dearly for, and that he would quickly become the most important person in her life.
Lachlan had lost his love and slept a thousand years only to awaken to a voice that made him long for things he never imagined he would want. But the world he awakens to has gone crazy. Dragon clans had tried to take over the world. It was only the ancients who had awakened - the shifters who were forced to come out - who were able to stop them. Is the war over or is there more to come? Is this singer something more than a beautiful voice? Lachlan has decided to stay around and deal with the local Alpha in order to find out. His strongest instinct is to grab his Star and run!
ANCIENT PROTECTOR is amazing - there is no other word. We last visited this particular world created by author Katie Reus in "Darkness Rising" when the world was blown all to ... well it was bad. With ANCIENT PROTECTOR, we again get to see some old favorites and enjoy the romantic chasing and winning of new characters. Lachlan and Star are a perfect match. She is a singer, leader of her little pack of misfits and, most intriguing, she is a - oops sorry I can't go there. I feel revealing her other side would be a big spoiler.
One of the past characters is the Alpha of New Orleans, interestingly named King, who becomes a bit ga-ga over Star's sister Aurora. I am so hoping to see more of this couple in the future. It seems a bit mutual, as she lets him see what she is, but she has some guilt over her time in captivity and that will have to be worked through.
Prima, an ancient dragon comes back for a bit and various other characters from the past offerings are part of ANCIENT PROTECTOR and help bring back memories and lend more character and action into this one as they try to rebuild a rather destroyed world. And, of course, there are those who thing they should run the world and our intrepid ancients, shifters and friends must stop them.
If you love dragons, other shifters. family in various forms, action, intrigue and a strong, loving, sexy romance then get your hands on ANCIENT PROTECTOR.
SUMMARY
Even as he fights for their future…

With the world still rebuilding after massive dragon attacks, famous singer Star isn't willing to rely on a stranger to protect her family--though dragon shifter Lachlan is difficult to resist. Something about him is strangely familiar, but she doesn't understand why. He's already helped Star rescue her sister from a recent abduction, but trust doesn't come easy when his kind has nearly hunted her race to extinction. When her sister's kidnapper launches another violent attack, Star has no choice but to accept Lachlan's aid. But no matter that he's stepped up to protect her, she'll never allow the ancient Scottish dragon into her heart.

They're bound by the past.

Lachlan lost the woman he was meant to mate millennia ago. Unable to live in a world without her, his pain drove him to hibernation. He never thought he would move on--until Star. He's well aware the feisty shifter is his new destiny, so if tailing her to New Orleans is what he has to do to be near her, then so be it. When Star is attacked, Lachlan resolves to protect her at all costs. And he won't have to do it alone. It will take Lachlan, his clansmen, and Star's misfit band of friends to rain fiery vengeance down upon their enemy if she and her sister are to ever be truly free. Only then can he claim her and discover the shocking truth that lies buried in their past.
---
What do you think about this review?
Comments
No comments posted.

Registered users may leave comments.
Log in or register now!