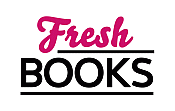 Hot, sizzling reads for July
"Full-time fun on a ramshackle North Carolina farm"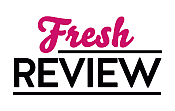 Reviewed by Clare O'Beara
Posted June 18, 2020

Welcome to Highland Falls, both the name of Debbie Mason's new series and the town in which it is set. In the first book, SUMMER ON HONEYSUCKLE RIDGE, we meet Abby Everhart, who lives in Los Angeles and is a recent divorcee. She's made money from running a YouTube channel but her grumpy ex has insisted she give up being a popular influencer. Abby has beetled off to take up an inheritance from an aunt she hardly knew in North Carolina.
SUMMER ON HONEYSUCKLE RIDGE begins with Abby's arrival at Honeysuckle Farm. Abby is so chatty and endearing it's easy to get drawn into her light-hearted life. Hunter MacKenzie thinks Abby is either lost or batty when she turns up with designer luggage on a farm that's definitely in need of repair. Hunter owns part of the land through the same will which gave Abby the house, and he greatly resents her. The little Yorkshire Terrier she dotes on, chats to, and dresses in bows, almost gets eaten by his wolf-dog. This is really a case of dogs resembling owners, as Hunter is a former soldier who doesn't much like being around people. The only thing Abby can find that's good about the farmhouse is that it has cellphone reception. She can keep in touch with her gorgeous sisters, which, of course, means trying to find a pretty backdrop for every photo and FaceTime call.
Let's just say a great many elements combine. Highland Falls has several residents of Scottish descent who insist on re-enacting the Outlander story. The locality gives farm tours for profit, there's baking and beekeeping going on, and lots more. But behind it all, we learn that Abby has an issue causing some clumsiness and reading problems. I was at first a bit impatient with her tripping constantly, but she quickly tells Hunter the cause. I would be more patient with a person in real life, so why was I less understanding of this heroine? Nobody is perfect. Not even in a book. Debbie Mason gives us a version of a Cinderella story and a heroine we can actually admire more than someone who is perfect. Abby seems able to turn her hand to film media extremely well, and I was delighted to see this. SUMMER ON HONEYSUCKLE RIDGE is full-time fun and there are new characters, antics, and twists around every corner.
SUMMARY
Sparks fly between an L.A. career woman and a former Army Ranger in this delightful enemies-to-lovers romance from the USA Today bestselling queen of small-town love stories.
Welcome to Highland Falls, a small town where love is always in the air.
In just a few months Abby Everhart has gone from being a top LA media influencer to an unemployed divorcée living out of her car. So inheriting her great-aunt's homestead comes at the perfect time. Abby heads to Highland Falls, North Carolina, to spruce up Honeysuckle Farm before putting it on the market for some much-needed cash. But instead of finding a charming getaway, she discovers a serious fixer-upper, complete with a leaky roof, overgrown yard, and a reclusive -- albeit sexy -- man living on the property.
Ex-Delta Force soldier Hunter MacKenzie has faced war and loss, but nothing has quite prepared him for an outgoing redhead who's determined to turn his life upside down. Hunter doesn't want to get involved with anyone, especially a city girl who plans to sell the only place he's ever felt at home. But the sparks between them are undeniable. Spending time with Abby is easy. Convincing her to stay for good is another matter entirely.
---
What do you think about this review?
Comments
No comments posted.

Registered users may leave comments.
Log in or register now!