"You'll devour this ultimate tale of greed, lies, and deceit. . ."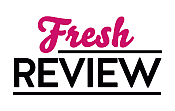 Reviewed by Svetlana Libenson
Posted June 18, 2020

Eleanor Hardwicke's father recently passed away from an illness. But before he died, he revealed to Eleanor that another man is her biological father. Desperate to find friends and family that will show Eleanor the love she lacked with her narcissistic mother who openly favored her half-sister, Eleanor begins to do the unthinkable: to plan to make contact with her biological father and with her beautiful and perfect half-sister, Victoria. But when Eleanor eventually makes contact with Victoria, what will happen between the sisters?
Having previously read two of Hannah Mary McKinnon's novels, THE NEIGHBORS and HER SECRET SON, and I thought I was prepared for SISTER DEAR. I am happy to say SISTER DEAR clearly surpassed the previous two books and nothing about the story was predictable. I also pride myself on figuring out the twists, but Hannah Mary McKinnon still remains a cipher, and her books are treasures among the domestic suspense/thriller crowd. Hannah Mary McKinnon is an author to watch.
I found myself hungrily devouring this ultimate tale of greed, lies, and deceit into the wee hours of the night (or morning), and when SISTER DEAR was over, I was devastated and am making an impassioned plea to Hannah Mary McKinnon to please write a sequel.
For the readers who are seeking a thrilling, suspenseful tale that will make hearts race, SISTER DEAR will be the best reading decision that one has made.
SUMMARY
Beauty. Wealth. Success.
She's got it all.
And it all should've been mine.
When Eleanor Hardwicke's beloved father dies, her world is further shattered by the discovery of a gut-wrenching secret: the man she's grieving isn't her biological dad.
With her personal life spiraling, a desperate Eleanor seeks out the family she never knew she had, finding an infuriatingly enviable half-sister.
Perfectly perfect Victoria has everything Eleanor could ever dream of. Loving childhood, luxury home, devoted husband. And this gets Eleanor thinking - aren't good sisters supposed to share?
Excerpt
Chapter 1
The police didn't believe me.
A jury wouldn't have, either, if I'd gone on trial, and most definitely not the judge. My attorney had more than a few reservations about my story. Ms. Allerton hadn't said as much. She didn't need to. I saw it in her eyes, could tell by the way she shuffled and reshuffled her papers, as if doing so might shake my lies clean off the pages, leaving only the truth behind in her inky, royal blue swirls.
After our first meeting I'd concluded she must've known early on—before she shook my hand with her icy fingers—that I was a liar. Before she'd walked into the room in shiny, four-inch heels, she'd no doubt decided she'd heard my excuses, or a variation thereof, from countless clients already. I was yet another person claiming to be innocent. Another criminal who'd remained adamant they'd done nothing wrong, it wasn't their fault, honest, despite the overwhelming amount of evidence to the contrary, a wall of impending doom surrounding me.
And still, at the time I'd believed the only reason Ms. Allerton had taken on my case pro bono was because of the amount of publicity it gave her firm. Reducing my sentence—for there would be one—would amplify her legacy as a hotshot lawyer. I'd accepted her help. There was no other option. I needed her knowledge, her expertise, saw her as my final hope. I now know her motivations were something else I'd miscalculated. All hope extinguished. Game over.
If I'm being fair, the judgments Ms. Allerton and other people had made about me weren't completely wrong. I had told lies, some, anyway. While that stripped away part of my claim to innocence, it didn't mean I was entirely guilty. Not of the things everybody said I'd done. Things I'd had no choice but to confess to, despite that being my biggest lie of all.
But I'll tell you the truth. The whole truth and nothing but. I'll start at the beginning and share everything that happened. Every last detail leading up to one fateful night. The night someone died because of me. The night I lost you, too.
I won't expect your forgiveness. Our relationship—or lack thereof—will have gone way beyond that point. No. All I can hope for, is that my side of the story will one day help you understand why I did the things I did.
And why I have to do the things I've not yet done.
---
What do you think about this review?
Comments
No comments posted.

Registered users may leave comments.
Log in or register now!