"Does a fence really make for good neighbors"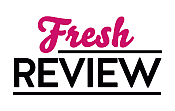 Reviewed by Sandra Wurman
Posted June 14, 2020

Every romantic soul thinks of the words "you had me at hello" and sighs. It's unavoidable. Falling in love with Cam, Meredith, and Sophie in MORE THAN NEIGHBORS by Shannon Stacey is equally unavoidable. Kismet.
From the very onset, I realized that the storyline of MORE THAN NEIGHBORS was going to be just plain awesome. Scene by scene, Shannon Stacey captured my heart and interest as page by page I realized these three were fated to be some of my favorite characters. They took hold of my heart almost immediately and grew with every wondrous line of conversation.
I am a words person. Shannon Stacey is a word master. Never more apparent than in MORE THAN NEIGHBORS.
Anyone as addicted to books and reading as I instantly feel a kinship with young Sophie. At only six Sophie has weathered great sadness at the sudden death of her dad. Kids are resilient but there is always that element of fragility that can easily hide beneath their charm and an easy smile.
Cam is like soft-centered hard candy. Cam grew up knowing his parentage was in question but coped with it. Now in Blackberry Bay Cam has the chance to learn something about the father and grandmother he never knew. Cam inherited Carolina his paternal grandmother's home. His immediate plan is to use it as a summer escape from work and such. But in his heart, Cam would love to find out more about who he is. Why his biological father chose to relinquish all rights to the family who raised him as their own. This short visit to the grandmother's house might give him some clarity.
Meredith and Sophie have just moved to Blackberry Bay. This will be their new home. Meredith grew up there. So it's a return to roots for her. Meredith's parents are in Blackberry Bay and along with that community, Meredith feels this is the place for Sophie and her to find their smile.
As I read, sometimes re-read young six-year-old Sophie's dialog it conjured up images and memories of conversations with children and grandchildren. Lost count of times my mind recalled similar conversations. And needless to say, it made me laugh out loud.
The folks you will meet in MORE THAN NEIGHBORS are so honest and loving you almost wish there was such a wondrous community like Blackberry Bay. You quickly realize that it is the characters who provide the dimension of caring thanks to the talented pen and creativity of Shannon Stacey. MORE THAN NEIGHBORS checks off lots of boxes when you are deciding on a good beach read. Shannon Stacey is going to make lots of new fans and her readers are going to close their book with a smile on their faces.
SUMMARY
The only thing they have in common is a property line!

He's trying to uncover his past.

She's hoping for a brighter future.

Cam Maguire is in Blackberry Bay to unravel a family secret. Meredith Price has moved next door with her daughter. He's unattached. She's a widowed single mom. He's owned by a cat. She's definitely team canine. All these neighbors have in common is a property line. One they cross. . . over and over. And Cam thought he knew what he wanted--until his family's secret changes everything.

New York Times Bestselling Author
---
What do you think about this review?
Comments
No comments posted.

Registered users may leave comments.
Log in or register now!