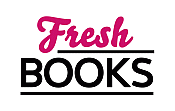 Hot, sizzling reads for July
"Detailed writing and interesting characters always keep me coming back for more!"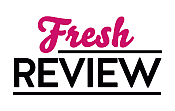 Reviewed by Annie Tegelan
Posted June 4, 2020

ALPHA NIGHT marks the fourth book in the Psy-Changeling Trinity world and as a lover of the original series, I've been looking forward to this book's release. I have enjoyed Nalini Singh's writing for quite a long time. Her descriptions and attention to detail always make for an enthralling read, but now that we are into the spinoff series, I find myself wanting a little bit more from the characters.
In this particular book, we have an Arrow by the name of Ethan Night. In the past, I always have more trouble getting into the Arrows because of their colder personalities, and Ethan was no exception. He does have his powerful, heated moments that's for sure. But it's always a slower process for me.
In contrast, alpha wolf Selenka Durev was much easier for me to get behind. Her independent spirit made me very happy to see and because of who she was, I thought we got a more action-packed book for it. As always, Singh takes her time to build this romance. I felt like the beginning was a bit slower, but once it got its bearing, it started to speed up. I think Singh's writing is what allows me to push on. I love how detailed and imaginative her writing is. Despite being from the same world, each of the stories feels different from one another.
ALPHA NIGHT is a nice romp back into the world of the Psy-Changeling Trinity series. Detailed writing and interesting characters always keep me coming back for more! I can't wait to see what else Nalini Singh has in store next!
SUMMARY
New York Times bestselling author Nalini Singh returns to her breathtaking Psy-Changeling Trinity series with a mating that shouldn't exist…

Alpha wolf Selenka Durev's devotion to her pack is equaled only by her anger at anyone who would harm those under her care. That currently includes the empaths who've flowed into her city for a symposium that is a security nightmare, a powder keg just waiting for a match.

Ethan Night is an Arrow who isn't an Arrow. Numb and disengaged from the world, he's loyal only to himself. Assigned as part of the security force at a world-first symposium, he carries a dark agenda tied to the power-hungry and murderous Consortium. Then violence erupts and Ethan finds himself crashing into the heart and soul of an alpha wolf.

Mating at first sight is a myth, a fairytale. Yet Selenka's wolf is resolute: Ethan Night, broken Arrow and a man capable of obsessive devotion, is the mate it has chosen. Even if the mating bond is full of static and not quite as it should be. Because Selenka's new mate has a terrible secret, his mind surging with a power that is a creature of madness and death…
---
What do you think about this review?
Comments
No comments posted.

Registered users may leave comments.
Log in or register now!