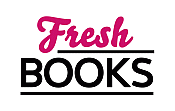 Hot, sizzling reads for July
"A marvelous mix of madmen, dark avengers, and gothic romance!"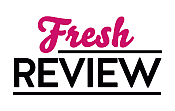 Reviewed by Miranda Owen
Posted May 30, 2020

A DARK AND STORMY KNIGHT is the seventh book in Kerrigan Byrne's "Victorian Rebels" series. Although it's part of a series, I think this works well as a standalone novel as well. Kerrigan Byrne gives enough background tidbits on any relevant characters from previous books. This book has a few of my favorite things. The gothic touches are, as always in a Kerrigan Byrne book, spot on and fab. I am also a huge comic book fan and Cutter "Deadeye" Morley aka Chief Inspector Carlton Morley is basically Batman. Instead of the wealthy playboy Bruce Wayne persona that is Batman's alter ego, by day Morley is a well-respected and high-ranking policeman. By night, however, he is the mythic Knight of Shadows and acting as a vigilante. I love it.
There are many elements of A DARK AND STORMY KNIGHT that are like something out of the penny dreadfuls mentioned in this book. Like Batman, Morley has a tragedy in his past that spurs him to find justice as best he can. Under extremely unconventional circumstances Morley and the virginal Prudence Goode have a torrid and anonymous tryst before her wedding day. On that wedding day, they are reunited in a spectacularly awful way when he finds her drenched in blood and standing over her murdered fiancé-almost husband. Superb storytelling. Another scene harkens back to the Batman universe when Morley's childhood friend Ash and his frenemy Dorian Blackwell banter back and forth in front of him, poking fun at his uptight persona. This totally made me think of Catwoman and Harley Quinn taking a few friendly jabs at Batman. Yes! Morley is a man under an incredible amount of stress as he deals with a new wife, a baby on the way, and several mysteries to solve – several of the mysteries directly affecting him. Although the hero in A DARK AND STORMY KNIGHT takes center stage, I really like this heroine. Pru is 29, not 17. She has recently discovered that the people she trusted betrayed her to varying degrees, but that does not make her stupid. Pru is a mix of romantic and pragmatic. She wants to help Morley investigate her late fiance's murder in whatever way she's able, since she is very much invested in the outcome.
A DARK AND STORMY KNIGHT is a marvelous mix of madmen, dark avengers, and gothic romance. I like how Kerrigan Byrne bucks the historical stereotype and has the victims of the mysterious madman be men. As a fan of this series, it was great seeing well-placed appearances of favorite characters from past books. I look forward to reading Kerrigan Byrne's next book.
SUMMARY
This Knight of the Crown is driven by a painful past and a patient fury... and his entire life is a lie.
Sir Carlton Morley is famously possessed of extraordinary will, singular focus, and a merciless sense of justice. As a man, he secured his fortune and his preeminence as Scotland Yard's ruthless Chief Inspector. As a decorated soldier, he was legend for his unflinching trigger finger, his precision in battle, and his imperturbable strength. But as a boy, he was someone else. A twin, a thief, and a murderer, until tragedy reshaped him.
Now he stalks the night, in search of redemption and retribution, vowing to never give into temptation, as it's just another form of weakness.
Until temptation lands--quite literally--in his lap, taking the form of Prudence Goode.
Prim and proper Pru is expected to live a life of drudgery, but before she succumbs to her fate, she craves just one night of desire. On the night she searches for it, she stumbles upon a man made of shadows, muscle and wrath... And decides he is the one.
When their firestorm of passion burns out of control, Morley discovers, too late, that he was right. The tempting woman has become his weakness.
A weakness his enemies can use against him.
---
What do you think about this review?
Comments
No comments posted.

Registered users may leave comments.
Log in or register now!