"Is she now in the killer's sights?"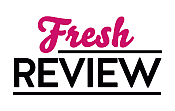 Reviewed by Annetta Sweetko
Posted May 26, 2020

Thriller Paranormal - Supernatural | Romance Suspense
As part of a rather unusual bachelorette party Kylie Connelly and the bride and bridesmaids are touring Salem, Mass. and part of the plan is to attend a past-life regression session. While all her friends find love and romance in their pasts Kylie is only SEEING DARKNESS, because in her past life she is getting killed, or is she witnessing someone else getting killed? Shaken but with the thought that the good doctor had somehow doctored the tea they all shared she tried to brush it off. Then a body is found and Kylie knows the truth but who will believe that the man running for the senate is a killer.
Special Agent Jon Dickson, a member of the Krewe, is on the trail of a serial killer and is in Salem working on his case. He finds Kylie and feels her vision just might break the case for him. Is it his killer or a copy cat who is using this chance to get rid of a problem? Jon has to gain Kylie's trust, show her her real talent (not everyone can see, hear and speak to ghosts) - and just maybe share a little romance while chasing down a killer.
Author Heather Grahams' Krewe of Hunters, an elite F.B.I. team that uses rather unorthodox talents to find their killers is back in SEEING DARKNESS. If you have never read one of Ms. Grahams' Krewe books you are missing an amazing mix of paranormal powers, helpful ghosts, police procedural action, and a lot of history. That is really one of the amazing things about this series, aside from the romance and mystery - the educational moments that will have you saying "I didn't know that" and if you are like me, looking these tidbits up to learn more.
Of course, the romance between Kylie and Jon is ultra fast paced but then they do only have a short time before she and her friends have to leave the city and get back to their lives. Somehow it just works for them. Her friends add a lot of spice and good bit of laughter, especially when they decide to grill Jon on his background and plans for the future.
If you like to play detective along with the Krewe, I believe SEEING DARKNESS just might stump you. As I love solving mysteries, I did see part of it coming, but, something just didn't feel right. The bad guy (or is it guys? or maybe gals?) was to easily identified for the usual complex Ms. Graham mystery. So was there more to this story? I do admit that I was completely blindsided by the finale so great job Ms. Graham. To find out all the who, what, where and how - you will have to read SEEING DARKNESS for yourself.
If you want a sweet romance, with a few steamy moments, a dark mystery, surprises and a cast of characters that will have you glued to the pages then SEEING DARKNESS is what you need.
SUMMARY
She's being murdered.

It was supposed to be a fun girls' weekend in Salem, but when a past-life regression session instead sends a terrifying vision of murder to Kylie Connelly, she's shaken and doesn't know what to think. Worse, later she identifies the attacker from her vision: he's a prominent local politician.

Special Agent Jon Dickson of the FBI's Krewe of Hunters is on the trail of a suspected serial killer based on the scantest of clues and unreliable witness testimony. When he realizes Kylie's vision might be his best lead, he must gain her trust and get close enough to guide her new talent. Though she doubts herself, the danger Kylie sees is all too real—and the pair will have to navigate a murderer's twisted passions and deceptions to stop the killer from claiming another victim.
---
What do you think about this review?
Comments
No comments posted.

Registered users may leave comments.
Log in or register now!