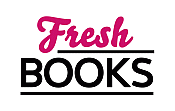 Hot, sizzling reads for July
"A flirty, fun, and fabulous romance with great storytelling!"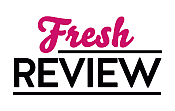 Reviewed by Miranda Owen
Posted May 23, 2020

Romance Erotica Sensual | Romance Contemporary
ALWAYS A BRIDESMAID is the second book in Cindi Madsen's "Getting Hitched in Dixie" series. Although it's part of a series, ALWAYS A BRIDESMAID works well as a standalone story as well. I like "starting over" character-driven stories, and that's what I think ALWAYS A BRIDESMAID is. Violet Abrams was a big believer in marriage and the magic of weddings and the celebration of commitment, but her boyfriend strung her along for years before eventually betraying her in the worst way. So now she's regrouping in the small town her sister and biological father live in. This is her moment to exhale. Firefighter Ford Maguire and Violet get thrown together when Ford's best gal pal is planning her wedding. Violet's sister is providing the wedding tasty treats and Violet gets recruited as an unofficial bridal consultant. This is a fun contemporary romance but with emotional punch.
The attraction between Violet and Ford starts out fun and flirty but things go deeper when they bond over their complicated family situations. Violet has a history of being let down or abandoned by men. Ford's father and brothers are a varied assortment of losers. As a fireman, hottie, and all-around good guy, Ford is attractive on many levels for Violet. It doesn't hurt that he's also training some ridiculously cute puppies – one of which Violet grows particularly close to. I think Cindi Madsen strikes the right chord between drama and romantic comedy in ALWAYS A BRIDESMAID. In the end, it all comes down to trust. Violet struggles whether or not to trust her instincts when it comes to men and relationships because of her past, and Ford struggles with whether or not to trust his instincts to give in to his feelings for Violet because of his past chaotic relationships and the chaos caused by his father and brothers. Having this book told from alternating perspectives gives the reader a better understanding of the two main characters and why they act the way they do. Ford and Violet are two realistically flawed characters you can root for.
ALWAYS A BRIDESMAID is a flirty, fun, and fabulous romance with great storytelling. I would love to read a prequel or novella describing how Shep and Lexi met and fell in love, since that happened before the first book in this series. I look forward to reading Cindi Madsen's next book.
SUMMARY
Violet Abrams may have been a bridesmaid no less than seven times, but her wedding day was near—she could feel it. Until her longtime boyfriend left her for someone else. That's just fine—she has her photography and a new project redesigning her sister's bakery to keep her happy and fulfilled. Fast-forward to the day of his wedding, though, when Violet might have accidentally, totally not on purpose, started a fire. And... Officially the worst day ever.

Firefighter Ford Maguire thought he'd seen it all. Until he's called out because someone tried to set the local bakery on fire…with a wedding magazine? The little arsonist might be the cutest woman he's ever seen, but he's too career-focused to consider something serious. Still, Violet seems like a great person to help him navigate his upcoming "man of honor" duties in his best friend's wedding.

Pretty soon, not only is Violet giving him lessons on all things weddings, she's helping him train his latest rescue-dog recruit puppies and weaving her way seamlessly into his lone-wolf lifestyle. But forever is the last thing on Ford's mind, and if there's one thing a perpetual bridesmaid knows, it's the importance of a happily ever after.
---
What do you think about this review?
Comments
No comments posted.

Registered users may leave comments.
Log in or register now!