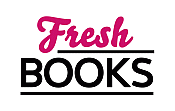 June blooms with love and intrigue
"An emotionally-charged cozy mystery!"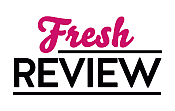 Reviewed by Debbie Wiley
Posted May 21, 2020

Mystery Cozy | Mystery Book Lover
The Georgia Antiquarian Book Society is holding its annual fair in Catalpa Springs and librarian Cleo Watkins can't wait to buy more books. Her gentleman friend, Henry Lafeyette, suggested their local town as a setting and is thrilled with the opportunity to showcase his own store, where he sells and restores antiquarian books. Unfortunately, an unscrupulous book dealer is now dead, and both Henry and Cleo's cousin, Dot, are prime suspects in his murder. Has Cleo put her trust in the wrong person?
READ OR ALIVE is the third book in the Bookmobile Mystery series and can be read as a standalone. I suspect readers already familiar with the characters will have a stronger emotional reaction to the storyline since they will have developed an affection for Henry from earlier books. However, I also think new readers to the series will want more of Cleo after reading READ OR ALIVE!
Cleo's bookmobile is one of my favorite parts of the Bookmobile Mystery series. I remember using one regularly as a child/teen and it's wonderful to read a mystery that keeps that magic going. READ OR ALIVE has lots of other special treats for book lovers, too, as Cleo and Henry browse through treasured collections of older books. One warning however, as fans of books and book collecting are likely to cringe at some of the things that happen to books themselves in READ OR ALIVE.
READ OR ALIVE is a very emotionally charged book. Unlike the prior book, READ ON ARRIVAL, that made me laugh throughout the story, READ OR ALIVE kept me on the edge of my seat worried for Cleo and her love for Henry and her small-town life. Nora Page does a marvelous job at showing the care and concern you see in a small town (the abundance of casseroles cracked me up) while still showing how there are areas for improvement, such as the distrust if one hasn't lived there for generations. I have to commend Nora Page for the emotional depth to READ OR ALIVE, even as I wanted to yell at her for what she put Cleo through. Cozy mystery will relish the depth of the characters in the Bookmobile Mystery series and READ OR ALIVE continues to strengthen that. What a great read!
SUMMARY
A match-made in cozy heaven for fans of Jenn McKinlay, Kate Carlisle, and book lovers everywhere, Nora Page's third Bookmobile mystery will (book)worm its way into your heart.

Two wrongful accusations has librarian Cleo Watkins and her loved ones booked for trouble.

It's springtime and septuagenarian librarian Cleo Watkins is celebrating new blooms and old books. To her delight, the Georgia Antiquarian Book Society has brought its annual fair to Catalpa Springs in honor of Cleo's gentleman friend, respected antiquarian bookseller and restorer, Henry Lafayette. But trouble rolls in with the fair when a flirtatious book scout makes the rounds, charming ladies of a certain age out of prized books.

Among the conned is Cleo's cousin, Dot, who relinquished a signed first edition of Gone With the Wind. With no proof the scout took it, Dot is at a loss. And when he's found dead the very next morning, without Dot's first edition or other valuable books reported missing in his belongings, Dot's freedom is on the line. Cleo is flummoxed in discovering too that the scout's body is found behind Henry's shop, and the murder weapon identified to be Henry's bookbinding hammer.

Although books are at the heart of the crimes, Cleo feels dizzyingly out of her depths. Someone is setting up the people she holds dearest and with the authorities on the wrong trail, Cleo has no choice but to catalog the evidence herself. Along with the help of her trusty bookmobile cat Rhett Butler, it will be up to Cleo to book the real killer for good.
---
What do you think about this review?
Comments
No comments posted.

Registered users may leave comments.
Log in or register now!