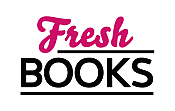 New Year, Great reads for January 2021
"A phenomenal mix of literary high school shenanigans and a stellar character-driven story!"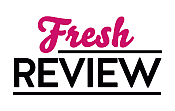 Reviewed by Miranda Owen
Posted May 16, 2020

BY THE BOOK is a standalone YA novel by Amanda Sellet. For her sophomore year at high school, Mary Porter-Malcolm discovers that she will be attending Millville High. Up until now, Mary's had a non-traditional school environment, so this is like being thrown into something completely different. I don't normally read YA, but BY THE BOOK is witty and generally a lot of fun with great characters who are quirky without coming across as pretentious or obnoxious. As a prolific reader of historical novels like those by classic authors such as Tolstoy or Austen, Mary finds herself making up rules for relationships in high school based on life lessons taken away from some of her favorite books. While initially her new friends find these literary applications for real life fascinating, they eventually prove problematic.
After being spurned by her old friend Anjuli, Mary finds new friends Arden, Terry, and Lydia. For some reason unknown to the rest of her friends, Arden makes it her mission to provide Mary with a modern high school equivalent of a debutant's "season" – like something out of one of Mary's novels. She gets mixed results, but the adventures are entertaining to read about. From experience, as a reader, you just know things will eventually blow up in their faces, but it's a blast going along for the ride. The Scoundrel Survival Guide is something Arden comes up with, based on info from Mary, as a way of sifting through potential boyfriend or date material. Some subjects prove to be spot on, while others are incredibly off. Alex Ritter is an attractive and seemingly popular guy who Mary thinks she has all figured out. As the story progresses, and she dutifully tries to go along with Arden's agenda, Alex keeps popping up to keep Mary a little off center.
BY THE BOOK is a phenomenal mix of literary high school shenanigans and a stellar character-driven story. For me, this book is a must-read for YA fans or any reader looking for lively storytelling. The perfect blend of realism and amusing fantasy, with a strong female protagonist and a surprisingly charming male protagonist. I eagerly await Amanda Sellet's next book. Although this is a standalone novel, I would love to read a future story about Mary's brother Jasper.
SUMMARY
In this clever YA rom-com debut perfect for fans of Kasie West and Ashley Poston, a teen obsessed with nineteenth-century literature tries to cull advice on life and love from her favorite classic heroines to disastrous results—especially when she falls for the school's resident Lothario.
Mary Porter-Malcolm has prepared for high school in the one way she knows how: an extensive review of classic literature to help navigate the friendships, romantic liaisons, and overall drama she has come to expect from such an "esteemed" institution. When some new friends seem in danger of falling for the same tricks employed since the days of Austen and Tolstoy, Mary swoops in to create the Scoundrel Survival Guide, using archetypes of literature's debonair bad boys to signal red flags. But despite her best efforts, she soon finds herself unable to listen to her own good advice and falling for a supposed cad—the same one she warned her friends away from. Without a convenient rain-swept moor to flee to, Mary is forced to admit that real life doesn't follow the same rules as fiction and that if she wants a happy ending, she's going to have to write it herself.

---
What do you think about this review?
Comments
1 comment posted.
Re: A phenomenal mix of literary high school shenanigans and a stellar character-driven story!

Students find International Relations Research Paper
Services as being of great assistance since they are able
to complete their custom international research papers
and international relations essay services on time.
https://researchpapers247.com/international-relations-
research-paper/
(Dorcas Smith 2:57am May 20)
Registered users may leave comments.
Log in or register now!