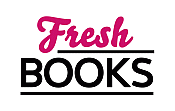 June blooms with love and intrigue
"A sparking and very romantic character-driven story that satisfies!"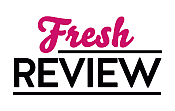 Reviewed by Miranda Owen
Posted May 14, 2020

THE SUMMER SET is a standalone novel by Aimee Agresti set in the world of actors and drama both on stage and off. This is a great book for readers who enjoy character-driven and "second chance at love" stories. The story is alternately told from several different characters, but with the main story involving actress Charlie Savoy and director Nick Blunt reuniting in his attempt to make his theater a success. I like this story because it has a charming and very intimate feel to it as you get to know these characters. In addition to Charlie and Nick, the supporting characters include Nick's narcissistic and obnoxious ex-wife Jasmine, and fellow actors Chase, Ethan, and Sierra among others.
I adore stories like this with characters who have a complicated past. Charlie and Nick have some life experience between them and are realistically flawed yet entertaining to read about. Aimee Agresti gives enough glimpses of their past to tantalize the reader and have us long for them to work out their issues and get together. Communication, or a lack thereof, is something that keep sinking their frequent attempts to rekindle their romance. They are aware of it on some level, and Nick even voices it at one point, but they keep letting it happen. Although frustrating, their inability to totally hash things out between them doesn't ruin my enjoyment of this book. There are a million or so little triumphs and tragedies over the course of THE SUMMER SET, and you root for the characters and delight in their longing rather than despair over it. The struggle over whether to show vulnerability or confess your true feelings is something many of the characters agonize over including Charlie and Nick, and Ethan and Sierra. I found Charlie and Nick's story equally compelling as those of the minor players.
THE SUMMER SET is a sparking and very romantic character-driven story that satisfies. I appreciated the parallels the author made between her characters' lives and those of the Shakespearean ones they were acting out on stage. The settings for the characters real-life dramas are divine and as evocative as any stage managing out of the plays they perform in. The epilogue provides a satisfying update on where the main characters landed after the dust settled. Aimee Agresti is a new author for me, but I look forward to reading her next book.
SUMMARY
The best drama happens offstage in this undeniably charming novel about an idyllic summer theater where hot stars, has-beens and hopefuls chase roles—and each other.

Charlie Savoy was once Hollywood's hottest A-lister. Now, ten years later, she's pushing forty, exiled from the film world and back at the summer Shakespeare theater in the Berkshires that launched her career—and where her old flame, Nick, is the artistic director.

It's not exactly her first choice. But as parts are cast and rehearsals begin, Charlie is surprised to find herself getting her groove back, bonding with celebrity actors, forging unexpected new friendships and even reigniting her spark with Nick, who still seems to bring out the best in her despite their complicated history.

Until Charlie's old rival, Hollywood's current It Girl, is brought on set, threatening to undo everything she's built. As the drama amps up both on the stage and behind the curtains, Charlie must put on the show of a lifetime to fight for the second chance she deserves in career and in love.
---
What do you think about this review?
Comments
1 comment posted.
Re: A sparking and very romantic character-driven story that satisfies!

Purchase healthcare research paper services and healthcare
coursework writing services since students find help when
they visit Healthcare Essay Writing Services.
https://researchpapers247.com/healthcare-essay-writing-
services/
(Dorcas Smith 2:59am May 20)
Registered users may leave comments.
Log in or register now!