"Is it part of his act, or did a magician actually disappear?"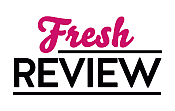 Reviewed by Sharon Salituro
Posted May 14, 2020

Suspense Women Sleuth | Thriller Legal
Robin Lockwood had her dream job as a partner in a law firm. One day, everything changes when she greets a new client, Robert Chesterfield, who is a magician. Robert wants to retain her in case he needs her. Robert wants to obtain a patent for his new illusion, the chamber of death. While this is not a case Robin would usually take, she is kind of interest in it. Robert mentioned that he had hired Regina, a former member of the law firm when he was arrested for murder.
Robin feels that she needs to check with Regina on this case, but Regina is suffering from dementia. Robin hopes when she goes to see her, it will be one of her good days. Unfortunately, she is having a bad day. So when Robin gets the invitation to go see Robert's magic act, she accepts and attends with her boyfriend Jeff who also works for the law firm. During the act, a strange thing occurs, Robert actually disappears. Robin feels that now she doesn't have to worry about him.
There is more going on with Robert... It seems that he claims to be rich, but in fact his money comes from his wife. Robert has also been asked to leave the country club because several women have accused him of making sexual advances toward them. Of course, Robert denies all of this, but then things start to change when one of his accusers dies after eating some chocolate. And then, his wife is found dead at the bottom of a hill. Of course, he claims that she fell. When and if he reappears will he be found innocent? But if his disappearance is permanent, who has committed these crimes?
Phillip Margolin writes a great mystery thriller. In some areas, A REASONABLE DOUBT could get a little confusing trying to remember all the characters, but it doesn't take long to remember who all the players are. Margolin's storyline has several little stories within it that all lead to a thrilling ending. I have to say, I really couldn't figure out who was behind the murders. The storyline does put everything together at the end. I was pretty shocked and never figured out who did it until the very end. To me this shows what a good writer Margolin is if you can't figure it out until the end.
SUMMARY
Robin Lockwood is a young criminal defense attorney and partner in a prominent law firm in Portland, Oregon. A former MMA fighter and Yale Law graduate, she joined the firm of legal legend Regina Barrister not long before Regina was forced into retirement by early onset Alzheimer's.
One of Regina's former clients, Robert Chesterfield, shows up in the law office with an odd request—he's seeking help from his old attorney in acquiring patent protection for an illusion. Chesterfield is a professional magician of some reknown and he has a major new trick he's about to debut. This is out of the scope of the law firm's expertise, but when Robin Lockwood looks into his previous relationship with the firm, she learns that twenty years ago he was arrested for two murders, one attempted murder, and was involved in the potentially suspicious death of his very rich wife. At the time, Regina Barrister defended him with ease, after which he resumed his career as a magician in Las Vegas.
Now, decades later, he debuts his new trick—only to disappear at the end. He's a man with more than one dark past and many enemies—is his disappearance tied to one of the many people who have good reason to hate him? Was he killed and his body disposed of, or did he use his considerable skills to engineer his own disappearance?
Robin Lockwood must unravel the tangled skein of murder and bloody mischief to learn how it all ties together.
---
What do you think about this review?
Comments
No comments posted.

Registered users may leave comments.
Log in or register now!