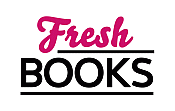 Hot Hot reads in August
Phillip Margolin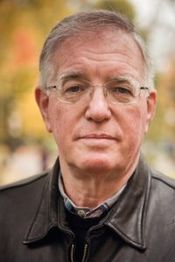 Phillip Margolin has written multiple New York Times bestsellers. Each displays a unique, compelling insider's view of criminal behavior, which comes from his long background as a criminal defense attorney who has handled thirty murder cases. Winner of the Distinguished Northwest Writer Award, Margolin lives in Portland, Oregon.
Interviews for Phillip Margolin
Interview with Phillip Margolin
May 3, 2012
Log In to see more information about Phillip Margolin
Log in or register now!
Series
Amanda Jaffee | Dana Cutler | Madison Kincaid | Robin Lockwood
Books:
The Darkest Place, November 2022
Mass Market Paperback / e-Book
Murder at Black Oaks, November 2022
Hardcover / e-Book
The Darkest Place, March 2022
Robin Lockwood #5
Hardcover / e-Book / audiobook
A Matter of Life and Death, November 2021
Robin Lockwood #4
Mass Market Paperback / e-Book
A Matter of Life and Death, March 2021
Robin Lockwood #4
Hardcover / e-Book
A Reasonable Doubt, March 2020
Paperback / e-Book
A Reasonable Doubt, March 2020
Robin Lockwood #3
Hardcover / e-Book
The Perfect Alibi, November 2019
Robin Lockwood #2
Mass Market Paperback / e-Book (reprint)
The Perfect Alibi, March 2019
Robin Lockwood #2
Hardcover / e-Book
The Third Victim, November 2018
Mass Market Paperback / e-Book
The Third Victim, March 2018
Robin Lockwood #1
Hardcover / e-Book
Violent Crimes, February 2016
Amanda Jaffee #5
Hardcover / e-Book
Worthy Brown's Daughter, April 2015
Paperback / e-Book (reprint)
Woman With A Gun, December 2014
Hardcover / e-Book
Worthy Brown's Daughter, March 2014
Hardcover / e-Book
Sleight Of Hand, April 2013
Dana Cutler #4
Hardcover / e-Book
Capitol Murder, December 2012
Dana Cutler #3
Paperback / e-Book (reprint)
Capitol Murder, April 2012
Dana Cutler #3
Hardcover / e-Book
Vanishing Acts, October 2011
Madison Kincaid #1
Hardcover / e-Book
Supreme Justice, February 2011
Dana Cutler #2
Paperback / e-Book (reprint)
Fugitive, February 2010
Mass Market Paperback / e-Book (reprint)
Fugitive, June 2009
Amanda Jaffee #4
Hardcover / e-Book
Executive Privilege, April 2009
Dana Cutler #1
Mass Market Paperback / e-Book (reprint)
Executive Privilege, June 2008
Dana Cutler #1
Hardcover / e-Book
Ties That Bind, May 2008
Amanda Jaffee #2
Mass Market Paperback / e-Book (reprint)
Gone, But Not Forgotten, May 2008
Mass Market Paperback / e-Book
Proof Positive, August 2007
Mass Market Paperback / e-Book (reprint)
Proof Positive, June 2006
Amanda Jaffee #3
Hardcover / e-Book
Lost Lake, June 2006
Paperback (reprint)