"Finding love can make a vacation so exciting!"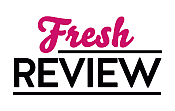 Reviewed by Annetta Sweetko
Posted May 7, 2020

In NIGHT OF THE BILLIONAIRE WOLF, Lexi Summerfield is a wealthy young woman who has worked hard building her business but with wealth comes troubles. She gets little peace and isn't sure who to trust, except for her bodyguard and friend and that is why they are hiking in Redwood National Park. A vacation away from the stresses of her life. She had no idea that this vacation, a couple of trapped bear cubs, and another wolf shifter who comes to help the rescue will change her life in an amazingly fantastic way. Ryder Gallagher is also a vacationer who heard the cries of the cubs and runs to help and is surprised that the intriguing scent he had been following was a woman with such a heart of gold. He believes now that whatever else this trip brings it brought his mate.
I really loved the concept of NIGHT OF THE BILLIONAIRE WOLF because Lexi is the wealthy woman with all the worries that she would be chosen as a mate not for herself but for her money. Lexi is a level-headed, strong woman, who is necessarily wary, but Ryder grabs her attention right away and holds it. Her instincts tell her he is it, but it doesn't hurt to make him prove it. Her feeling of safety soon turns when danger seems to be coming her way and then she is more than glad to have Ryder and his partner by her side. The camaraderie between the four shifters (Lexi, Ryder, his partner Mike, and her bodyguard Katie) pulls readers right in and makes the storyline flow easily. This is a fascinating read that gives you a romance mixed in with the fun and adventure as the wolf shifters take time to frolic in the woods, and the danger brought on by Lexi's father. He is in the Witness Protection Program, but the bad guys still want him taken care of, and thinks she knowx something.
If you have never read anything by author Terry Spears (and why haven't you?) and you love shifters, action, the romance of both the sweet and steamy kind, then I suggest you grab NIGHT OF THE BILLIONAIRE WOLF and settle back to enjoy.
SUMMARY
USA Today bestselling author Terry Spear brings you a shifter world like no other
It's not easy being a billionaire, a wolf shifter, and a woman...
Lexi Summerfield built her business from the ground up. But with great wealth comes great responsibility, and some drawbacks Lexi could not have anticipated. Lexi never knows who she can trust... Even on vacation, Lexi has a hard time trying to relax. And for good reason—the paparazzi are dogging her, and so is someone else with evil intent.
Then Lexi meets bodyguard and gray wolf shifter Ryder Gallagher, who's also vacationing at Redwood National Park. When the two run into each other on the hiking trails, and then serendipitously rescue two bear cubs, Lexi feels safe for the first time in she can't remember when. But secrets have a way of surfacing... With the danger around Lexi escalating, Ryder will do whatever it takes to stay by her side...
---
What do you think about this review?
Comments
No comments posted.

Registered users may leave comments.
Log in or register now!