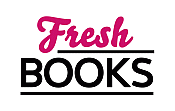 Hot, sizzling reads for July
"A sweet, fun contemporary that will captivate readers in many ways."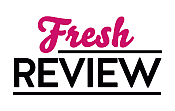 Reviewed by Annetta Sweetko
Posted May 7, 2020

It isn't always easy to be THE SOMERSET GIRLS, but they try. Autumn and Ember work together on their animal rescue Fresh Start Farm but other than the rescue animals they have little in common. Autumn is the dependable one who on the side does interior design. After the fiasco of being stood up at the altar, she has sworn off men. Ember is the opposite, she is the fun one, the free spirit, but on the inside, she hides a secret pain. What will it take for either of these women to take a really good look at life and reach for what they want? What they both deserve.
Welcome to Sunset, Kentucky, and a very intriguing family, two women who are polar opposites but will stand side by side when needed and the two men who will become the most important things in their lives. In this world, there is also an adorable little girl, a protective dog named Pavlov, and a host of animals to fall in love with.
Tash Ducker, a long-ago crush of Autumn's, returns home and Ember sets her up to help him with his interior design and thus begins their romance. In Ember's world, there have been many men, but one is steadfast in the waiting game until Mike Brewer is tired of waiting. He might hope a quick affair will get her out of his system but he finds there is more to Ember Somerset than he ever imagined and he wants it all. Author Lori Foster does sweet and steamy romance with a side of humor like no other author in her field.
Another gift of Ms. Foster's is her ability to bring people in her books to life. You always feel as if something in one or more of her characters is from someone you know. I loved the sisters that she came up with because these girls will remind many readers of their own sisters. Born in the same family does not mean you are exactly alike and I enjoyed delving into the lives of these ladies. I also enjoyed other everyday things in THE SOMERSET GIRLS that seemed so cute and real including little Sadie giving the animals names and how panicked she was when she didn't have enough names for the kittens. It was also fun to watch as Tash protected Autumn from some of her mother's attitude (it wasn't mean spirited but could be construed as insults to someone who is ultra-sensitive about being the sensible one). I laughed out loud while he stood back enough so that she could give her former fiance, who dared to show up at her house and try to get her back, a piece of her mind.
There are a number of times I had tears in my eyes and others I couldn't help laughing out loud. THE SOMERSET GIRLS is an enthralling read, with so many captivating characters and moments. You will find yourself so caught up in the lives and loves of these girls that you won't even realize how quickly time passes. Then when the HEA, for both girls, come around you will still wish there were more pages to read and, if you are like me, you want to find this little town for a long visit.
SUMMARY
"Foster convincingly brings her characters to life against the idyllic backdrop of Kentucky farmland. This down-to-earth romance will especially appeal to animal lovers." --Publishers Weekly on The Somerset Girls

No one knows you quite like a sister. . .

Summer in Sunset, Kentucky, means long, hot days--and sometimes surprising new beginnings. Through it all, the ties of sisterhood will be there, guiding Autumn and Ember to the lives, and loves, they need. . .

When they're running the animal-rescue farm they inherited from their grandparents, Autumn and Ember Somerset are perfectly in sync. At all other times, not so much. Dependable Autumn would rather curl up with a good book than paint the town red with Ember. After the disaster that was Autumn's last relationship, it's pure self-protection. But when her high school crush comes back to town with his adorable young daughter, igniting memories best left forgotten, there's only one person Autumn can turn to. . .

Beneath Ember's free-spirited facade is a layer of deep hurt. She'll gladly nudge Autumn toward a second chance. But risk her own heart? Not likely. The closer Autumn gets to her own happily-ever-after, the more Ember wonders what she might be missing--and if it isn't her time to be bold, too.
---
What do you think about this review?
Comments
No comments posted.

Registered users may leave comments.
Log in or register now!