"Learning to adjust to harsh turns in one's life - a blockbuster of a read!"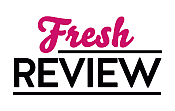 Reviewed by Sandra Wurman
Posted May 2, 2020

Well, the action starts immediately, and all of our armchair detectives' spidey sense tells us that we know who planned the child abduction. But of course we also know it can't be that easy; after all, HIDEAWAY is penned by the ever crafty Nora Roberts. And so we get ready for another page-turner by one of my all-time favorite authors. I haven't met a Nora Roberts book that I haven't read and reread. All become part of my permanent library destined to be revisited probably multiple times.
HIDEAWAY is riveting with some really great characters, each with their own story and background that captures your attention and imagination. Ready to make some new literary friends? Look no further. HIDEAWAY by Nora Roberts, is destined for greatness.
One fateful event and the repercussions can be felt for many years after. Lives are forever changed. Courses altered. Calm returns, or does it.
In HIDEAWAY there is an ever-present current of unease or malaise. Sort of waiting for the next shoe to drop. How does one live knowing there are still unanswered questions and perhaps unknown danger lurking?
That is the premise of HIDEAWAY. Can one effectively hide from uncertain, unknown danger?
Caitlyn's family has no choice but to design a new life far away from their present one to keep her safe. At ten, she was abducted from the so-called safety of her grandfather's sprawling home. Safely returned by her own amazing wits, Cate is now at the mercy of some unknown evil. So the Sullivan family makes a decision that should put them all at ease.
But this is a Nora Roberts' creation. Nothing is as simple as it appears. And that is the joy and, at times, angst that is ever-present in HIDEAWAY.
Charlotte Dupont is Nora Roberts' definition of a horrible mother. They talk of nature or nurture, and Charlotte somehow managed to get none of these motherly traits. In fact, she is a monster, a self-absorbed hateful monster. There I got that off my chest. Charlotte has sort of paid the price for her first act as a monster mother, and it seems she is now around for act two. As a two-bit actress, Charlotte can't seem to get the message that she is unwanted – by just about anyone that knows her. And yet she seems dead set on once again using her relationship with the Hollywood Sullivan's to her advantage.
Okay, that's all I am going to expose on the storyline in HIDEAWAY by Nora Roberts. As always, the character development is spot on. The dialog is full of identity. Nora Roberts carefully depicts her heroes and her demons, and in HIDEAWAY, there seem to be demons around every turn. Cate is working on getting through the turns in her life. She survived the first turn when she was just ten. Now at seventeen, it looks like turn number two is in her sight. The burning question is, how many turns can this smart, industrious woman survive. And will she finally come out on top and free of her demons?
Learn more about Hideaway
SUMMARY
A family ranch in Big Sur country and a legacy of Hollywood royalty set the stage for Nora Roberts' emotional new suspense novel.
Caitlyn Sullivan had come from a long line of Hollywood royalty, stretching back to her Irish immigrant great-grandfather. At nine, she was already a star—yet still an innocent child who loved to play hide and seek with her cousins at the family home in Big Sur. It was during one of those games that she disappeared.
Some may have considered her a pampered princess, but Cate was in fact a smart, scrappy fighter, and she managed to escape her abductors. Dillon Cooper was shocked to find the bloodied, exhausted girl huddled in his house—but when the teenager and his family heard her story they provided refuge, reuniting her with her loved ones.
Cate's ordeal, though, was far from over. First came the discovery of a shocking betrayal that would send someone she'd trusted to prison. Then there were years spent away in western Ireland, peaceful and protected but with restlessness growing in her soul.
Finally, she would return to Los Angeles, gathering the courage to act again and get past the trauma that had derailed her life. What she didn't yet know was that two seeds had been planted that long-ago night—one of a great love, and one of a terrible vengeance…
---
What do you think about this review?
Comments
No comments posted.

Registered users may leave comments.
Log in or register now!