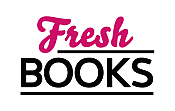 October ushers in great books with holiday themes!
"A second chance at finding love and building a family..."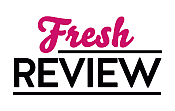 Reviewed by Bharti C
Posted April 30, 2020

Ever since Sarah Morgan started writing women's fiction novels rather than her signature romance novels, the stories she comes up with are a simply satisfying reading experience. She is exploring everything between love and friendship from a family's various points of view. And not just family in the traditional format, but in all it's glorious forms and formats. That is what makes her books so awesome and an experience worth savoring. While she doesn't sugar coat life's realities, she also doesn't hesitate to push the envelope and give us a glimpse of families in modern times, which we sometimes hesitate to accept in real life.
In Family for Beginners, we follow a young grieving family--Jack, Izzy, and Molly--as their lives unravel, or rather, start a new chapter with the arrival of Flora. Flora grew up an orphan and has always yearned for a family of her own. When she and Jack begin dating, Flora is eager to get to know his daughters, but it's not easy when a teenager Izzy and 7-year-old Molly have recently lost their mother. A little less than a year after their mother's death and their father already has a new girlfriend...
To top it all off, the secrets Jack and Izzy are living with doesn't make it easy for Flora to make any headway. Will the secrets keep Jack and his daughters from accepting Flora in their lives wholeheartedly? Will Flora find her wishes of having her own family come true? To find out, be sure to pick up a copy of Family for Beginners soon as you can.
I loved that Family for Beginners didn't sugarcoat how difficult being a new girlfriend/possible stepmother is, nor were there any overexaggerated complaints. The emotions of the characters are portrayed in a realistic manner, in a way it would happen to me or you, which is difficult to depict, and Sarah Morgan handles it beautifully. The settings of New York and England are beautiful and so apt to the emotions in the storyline. From floral beauty to cosy brownstones and walks in the park, to the lakeside beauty of holiday homes in England, there was much to love about the characters' surroundings. Izzy was a believable teenager, with all her angst, fear, and coming into her own, which made me smile for her character. Family for Beginners is a perfect read for someone who feels lost when it comes to family, looking for a second chance at love, and rebuilding their lives after losing a partner.
SUMMARY
USA TODAY bestselling author Sarah Morgan returns with a life-affirming exploration of love, loss, and how families come in all shapes and sizes…

New York florist Flora Donovan is living the dream, but her bubbly optimism hides a secret. She's lonely. Orphaned as a child, she's never felt like she's belonged anywhere…until she meets Jack Parker. He's the first man to ever really see her, and it's life changing.

Teenager Izzy Parker is holding it together by her fingertips. Since her mother passed away a year ago, looking after her dad and little sister is the only thing that makes Izzy feel safe. Discovering her father has a new girlfriend is her worst nightmare--she is not in the market for a replacement mom. Then her father invites Flora on their summer vacation…

Flora's heart aches for Izzy, but she badly wants her relationship with Jack to work. As the summer unfolds, Flora must push her own boundaries to discover parts of herself she never knew existed--and to find the family she's always wanted.
---
What do you think about this review?
Comments
No comments posted.

Registered users may leave comments.
Log in or register now!