"A cozy mystery with a lot of spunk!"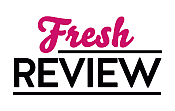 Reviewed by Teresa Cross
Posted April 30, 2020

DEAD IN THE DOORWAY is the second in the House-Flipper cozy mystery series by Diane Kelly and packed with the same loveable characters from the first book, DEAD AS A DOOR KNOCKER, as the story continues. With this latest book, Diane Kelly Kelly reminds me why I love cozies so much. The characters are loveable, you are sure to find one or two who remind you of someone you actually know. I love the synopses of them buying houses to flip because you never know what neighborhoods and storyline Kelly can come up with. There is also some corny humor which is always great in this kind of mystery. In DEAD IN THE DOORWAY, the main character, Whitney Whitaker, really meets some colorful personalities in the neighborhood of her new project.
Whitney found a new house to flip in a pretty normal neighborhood. When Whitney goes there to have a look around there is a dead body blocking the door. The door was locked so how did she get there? Who is she? Then she discovers the previous owner won many awards for her secret peach pie recipe. With the help of her cousin and business partner Buck, Whitney is on the case to help Detective Collin Fynn to find some answers. There are times that her cat, Sawdust, just might happen to know a thing or two that helps the team out. But Whitney will have to be careful and not let others know what she is up to...
I cannot wait to see what other adventures Diane Kelly has for Whitney and the rest of the characters in the next House-Flipper novel. DEAD IN THE DOORWAY has a lot of excitement wrapped up in one book and is a quick and easy cozy mystery with a lot happening to keep you engaged but not lost. Yes, you can read this as a standalone, though once you read this one, if you haven't read the first you will want to go back and do so!
SUMMARY
Dead in the Doorway is the second in a delightful cozy series from Diane Kelly set in Nashville—where the real estate market is to die for.
A HOUSE WITH GOOD BONES. . .
Whitney Whitaker has scored the perfect piece of real estate: a ramshackle white Colonial at the top of a hill with views of downtown Nashville. What more could a self-taught home-improvement maven and occasional house-flipper ask for? Ideally, the property of Whitney's dreams would not have come with a dead body blocking the entrance to the foyer. But Whitney, always quick to take heavy-duty matters into her own hands, also happens to be a skilled amateur sleuth. So that helps.
AND SKELETONS IN THE CLOSET.
Who is this older woman—and how did her corpse end up at the bottom of the staircase of this locked, unoccupied house? That is what Whitney, along with the support of her wood-working cousin Buck, Detective Collin Flynn, and, of course, feline partner-in-crime Sawdust, intends to find out. Her friendly-neighbor investigation takes a sharp turn, however, when Whitney discovers that the house's former owner was a gourmet baker whose secret recipe for peach pie was to die for—perhaps literally. Now it's up to Whitney to learn the truth about what happened before she loses this killer real-estate deal . . . and the killer comes knocking at her door.
---
What do you think about this review?
Comments
No comments posted.

Registered users may leave comments.
Log in or register now!