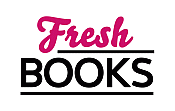 Summer reads begin in June!
"An exhilarating mystery and sensual second-chance-at love story!"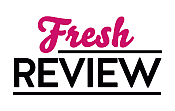 Reviewed by Miranda Owen
Posted April 30, 2020

Romance Suspense | Romance Erotica Sensual
COUNTING ON COLE is the eighth book in Cynthia Eden's always amazing "Wilde Ways" series. This is a good book for readers who enjoy the "second chance" romance trope. For Wilde agent Cole Vincent, Evangeline "Evie" Lake is "the one that got away". A few years ago, he rescued her after she was abducted. Instead of the Hollywood action flick happy ending, they were separated until now. History seems to be repeating itself when Evie is being threatened again. Once again, it's Cole to the rescue. This time Cole is more determined to hold unto Evie. Two things I really like about this book that separate it from other stories with similar themes, is Cole's attitude – which is an intriguing mix of humility, strength, and sexiness, and the way Evie has taken steps in the past few years to learn self-defense in order to protect herself.
Although Cynthia Eden's "Wilde Ways" books are known for being very explosive and action-packed, there are a lot of elements that are typical of a classic mystery. Questions abound for the good guys to answer in this book. Are the bad guys threatening Evie this time around also the same people behind the abduction last time? Why is the focus on Evie? Does this have anything to do with the tragic death of her parents years ago? Is one of the people who surround her on a daily basis an enemy hiding in plain sight? Cynthia Eden convincingly paints just about anybody in this story as a plausible villain. I had my suspicions about who the baddie was, but I turned out to be wrong. Through everything, Cole is constant in his support and adoration for Evie. Cynthia Eden always gets the sensual tension and eroticism just right in her books and COUNTING ON COLE is no exception.
COUNTING ON COLE is an exhilarating mystery and sensual second-chance-at love story. I loved Cole's partner Chase, as well as the additional badass backup provided by James "Ghost" Smith. The way each Wilde agent supports each other is fab and another reason I enjoy these books so much. The good guys provide a heady dose of testosterone but I'm super excited to read Chase's story next!
SUMMARY
She was the one who got away. The one who ripped out his heart and took it with her when she left.

Cole Vincent never expected to see Evangeline Lake again. Back in the dark and bloody day, he'd been hired by her brother to save her in a mission that went straight to hell. Evangeline had been kidnapped and held for ransom, but he'd been sent in with a covert team to get her out. Thrown together in the dark, a stunning attraction burned through them. But she wasn't meant to be with an ex-soldier who had a past that was littered with secrets and death. She went back to her fancy world. He went back to hunting. Tried to forget her. Case closed.

There are some people you can never forget.

Evangeline "Evie" Lake fell hard and fast for her tall, dark, and dangerous rescuer. Then he flew her back to her home, kissed her goodbye on the doorstep, and walked his sexy self away with looking back. He broke her heart into a million little pieces, and she swore off the "bad boys"—they were just trouble she didn't want. Case closed.

She needs help. The kind that only someone like Cole can give to her.

The past is coming back to attack. Evie's kidnapper was never caught, and when she's nearly abducted in New York, her brother calls in the one man that he knows he can count on…the one man who has proven he can protect Evie from the worst threats out there. The one man that Evie absolutely, positively does not want to see again…

The only man she's ever loved.

Cole takes the case. Becomes her bodyguard. Gets far too close to her and stirs memories that should have been dead and buried in a six foot hole. The white-hot attraction burns ever brighter between them, but Evie will not fall for him again. Will not. Except…

She is. He is. They are…falling.

Cole wants Evie more than anything, and this time, he won't walk away. This time, there is nothing that can keep them apart. He'll fight like hell for the woman he's always loved. He finally has a second chance with Evie. He won't screw this up. And he will not let her go again…he will prove to Evie that she can always count on him to keep her safe.

She is the only one he wants. The one who owns his heart. Anyone who wants to hurt her? They have to go through him. Case closed.
---
What do you think about this review?
Comments
No comments posted.

Registered users may leave comments.
Log in or register now!