"Two series join forces for a story with a powerful message."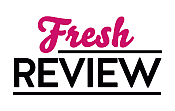 Reviewed by Sandra Wurman
Posted April 23, 2020

Romance Contemporary | Romance Western
People who understand pain both emotional and physical go to any length to help others. At least some do. The characters we meet in the Wild Rose Ranch series are very rough around the edges. But everyone has value and deserves to be happy.
Wild Rose Ranch is a house of prostitutes. A very well run house where the women are protected and cared for by Big Mama. Alongside the ranch is a small house where four young girls lived, basically as a little adjunct family, and even now, as adults, consider themselves to be sisters. These girls were also protected from their mothers, as well as the abuse they witnessed and too often fell prey to.
In TOUGH TALKING COWBOY, the third book in the Wild Rose Ranch series, Jennifer Ryan includes some characters from her Montana Men series. The focus is on folks desperately in need of a helping hand – even if they are reluctant to accept that – and love. And dare we hope for the happy part – sure it's Jennifer Ryan and she is one author who writes from her heart and soul.
Drake knows that in some ways he is a lucky man. He has the love and support of his two brothers and a sister. He's at a bridge in his life that has to be crossed or fall further into despair. As an Army Ranger, he sustained brutal injuries, both to his body and mind. Pain is his enemy and unfortunately, it is relentless. So he is now heading to Rambling Range Ranch for equine therapy. Not truly voluntarily as this has been an intervention of sorts by his siblings.
TOUGH TALKING COWBOY is a story about survival and survivor's guilt plays an enormously candid role. It's hard for people like Drake to get used to their new normal. More difficult when those around you use platitudes concerning why you are the way you are now. Your present self looks nothing like your past in many ways. Somehow the one person that really sees Drake is Adria. It could be because she is also a survivor. Adria put herself in harm's way to protect her twin sister when they were just nine-years-old. Adria's life hasn't moved on well with male-female relationships being a huge problem. Her twin hides behind drugs to deal with her guilt. Adria sees and understands Drake, but more importantly, she sees beyond physical flaws and somewhat frightening reactions to a wonderful caring and protective man.
In TOUGH TALKING COWBOY, we are eyewitnesses to a great many changes to Adria and Drake. They literally fall into each other's arms and thereby into each other's lives and stories. Many of these stories have never been shared. And yet both Adria and Drake have many cathartic moments where nothing is off-limits. There is an immediate sense of safety and trust between these two people who have seen and experienced tragedy. For Adria, it was definitely her loss of a normal childhood. For Drake his comrades in arms. TOUGH TALKING COWBOY by Jennifer Ryan takes you on a journey to discover what makes these characters tick. It's not always a pretty, but necessary. I encourage you to take this journey with Jennifer Ryan, you will not be disappointed.
SUMMARY
Return to Montana as a tough-talking cowboy meets his match in Jennifer Ryan's newest Wild Rose Ranch novel.

Ex-Army Ranger Drake McGrath has come home to Montana, locked in a battle with himself, lashing out at those who love him most—driving away his ex-fiancée and alienating his family. But Adria Holloway sees beyond Drake's tough talk to the raw pain beneath.
Raised with her twin sister Juliana by a neglectful mother at the Wild Rose Ranch, Adria also struggles to put the trauma from her past behind her. To help them both, she makes Drake a shocking deal—a no-strings relationship that'll help them both face down their demons. Maybe it's a way for her and Drake to heal each other, one sizzling night at a time…
The heat between them is instant and incredible. But the biggest challenges are yet to come. With Juliana battling her addiction and Drake working on his issues, Adria realizes she can't save everyone. But Drake and Adria discover love can survive tragedy and loss—and they can have the life they never thought possible if they just hold on.
---
What do you think about this review?
Comments
No comments posted.

Registered users may leave comments.
Log in or register now!