"A true rake is reformed by his bluestocking wife."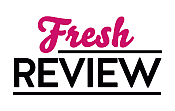 Reviewed by Jessica Grogan
Posted April 10, 2020

Gabriel Holmes-Fitzgerald, the Earl of Langdale, is in a battle against a bitter relative to keep an old family secret hidden. This battle has sent him to the Continent where he meets Miss Arabella Jardine, a bluestocking that would rather read than be on a forced holiday with her family. When she and Gabriel meet, she is compromised and they are forced to wed but each continues to try and keep their secrets hidden.
I absolutely adore the forced-to-wed trope and enjoyed it here for the most part. I always think it's fun to watch a couple navigate being forced to be together as they fall in love, rather than falling in love before getting married. This did bring about the typical "no sex" rule that is seen in a lot of titles with this trope, but I don't personally dislike that. It helps to ramp up the tension, IMO.
Another trope that was present here and has been seen in countless other historical romances (because we love them) was that of a reformed rake. I had an issue with Gabriel from the outset because he was sleeping with a married woman. Yes, he ended if before he and Bella got married, but I already have issues thinking the heroes in these novels can stay faithful so that certainly didn't help. Bella was ultimately able to tame him, so I guess she really did know HOW TO CATCH AN ERRANT EARL.
The pacing of the story was slow at first with a lot of stuff happening at the end. This didn't take away from my enjoyment of the story, however, once I was able to fully get into it.
HOW TO CATCH AN ERRANT EARL was a decent title and I will more than likely read the next title in this series.
SUMMARY
A debutante with a scandalous past is whisked away from London only to create new headlines on the Continent.

After being expelled from a young ladies' academy, it seems Miss Arabella Jardine will never find a well-connected husband. Not that she minds. A bluestocking at heart, she'd rather bury her nose in a medical text than wed. When Arabella is forced to accompany her family on a Grand Tour in Switzerland, she unexpectedly encounters the irresistible rakehell-in-exile, Gabriel, the Earl of Langdale. Arabella soon realizes the only thing worse than getting married to a charismatic but unrepentant rake would be to fall in love with him.

Dubbed the Errant Earl by the ton, Gabriel Holmes-Fitzgerald is no stranger to scandal. However, when Gabriel is caught in flagrante with the utterly delectable Arabella Jardine, he's obliged to offer for her hand. He'll endeavor to do the right thing even though he's not a prize catch. He'll certainly never let Arabella get close enough to discover the demons of his dark past. Indeed, there is one particular demon out to destroy Gabriel by exposing a long-buried family secret.

Soon Gabriel and Arabella find they are not just battling overwhelming desire, but in a fight to save their future together.
---
What do you think about this review?
Comments
4 comments posted.
Re: A true rake is reformed by his bluestocking wife.

gfdg
(Diggiya Diggiya01 1:22pm April 13, 2020)
wow so nice yor artical
(Diggiya Diggiya01 1:23pm April 13, 2020)
get an all latest update and latest important information
about the IT sector Latest Technology News gives an all
currently update for everyone who interesting in the IT
sector.
https://theturnkeyinternet.wordpress.com/
https://turnkeyinternetcoupons.blogspot.com/
(Colin Munro 9:54am April 21)
hellooo
(Sonal Kapoor 12:55pm April 22)
Registered users may leave comments.
Log in or register now!