"A charming fairy tale but with flawed and fascinating characters to root for!"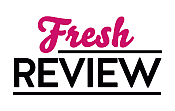 Reviewed by Miranda Owen
Posted March 31, 2020

THE EARL TAKES A FANCY is the fifth book in Lorraine Heath's "Sins for All Seasons" series. Fancy Trewlove, like all her siblings, is illegitimate but, unlike her siblings, was educated and trained to move about in society. One of the main obstacles to her finding a "happily ever after" with Matthew Sommersby, Earl of Rosemont involves her family's expectations for her and what she thinks those expectations are. She believes that her family has worked extremely hard to eventually marry a man of the nobility who can give her a privileged lifestyle. In reality, all her family wants is for her to find a man who loves her as she deserves. Matthew is a little like Max de Winter from Daphne du Maurier's classic novel REBECCA. Matthew was tricked into marriage by a woman who never cared for him and was only after him for his wealth and position. When she died of an illness, she painted a target on his back as prime marriage material by having a letter made public which falsely describes their idyllic love.
Because of his late wife's parting duplicity, Matthew is hiding out from his life as lord. It's at that moment he encounters Fancy. They meet when he is essentially hiding from the aristocracy and marriage-minded women, and she is just entering society in hopes of making an advantageous marriage. There's a lot of romantic tension and misunderstandings as Matthew is hiding who he really is. I usually don't enjoy stories with misunderstandings or when one character hides something crucial from another character, but Lorraine Heath is the best at writing angst and conveying a sense of longing in her characters. Despite his doubts that Fancy might not choose him if she never finds out about his title, he falls hopelessly in love and is charmed by her intelligence and kindness. Fancy is torn between what she believes she owes her family and following her heart. Even though I know there will be a climax of epic proportions involving some kind of misunderstanding, this story is incredibly gripping and the characters are complex and you can't help but care about them. There aren't any genuine villains in THE EARL TAKE A FANCY. The main characters are their own worst enemies when it comes to keeping themselves from the love they crave.
THE EARL TAKES A FANCY is a charming fairy tale but with flawed and fascinating characters to root for. At the end of this story, I'm left wondering about the fate of one of Fancy's suitors. I can't wait for the next book in this series and the enigmatic Beast's story.
SUMMARY
New York Times bestselling author Lorraine Heath pens another richly satisfying romance in her Sins for all Seasons series.

She's looking for a nobleman to wed…
Though born out of wedlock, Fancy Trewlove is determined to fulfill her mother's wish that she marry into nobility. Fancy's keen intellect and finishing school manners make her the perfect wife for any gentleman—if he's willing to overlook her scandalous lineage. But Fancy's plans are thrown into chaos when an intriguing commoner begins visiting her bookshop—and she finds herself unable to stop thinking about him.
He's looking to escape his title…
Widowed just a year ago, the reclusive Matthew Sommersby, Earl of Rosemont, has been besieged by women hoping to become his next wife. Desperate for anonymity, he sheds Society life to search for the peace that eludes him. Fancy's shop is his one refuge, until the night their passion erupts into a kiss that nearly leads to her ruin—and leaves both longing for much more.
Together, they discover an unlikely love…
As Fancy finds herself torn between her family's expectations and her growing feelings for Matthew, secrets are exposed—secrets that force Fancy to question if she can trust her heart's desire...
---
What do you think about this review?
Comments
No comments posted.

Registered users may leave comments.
Log in or register now!