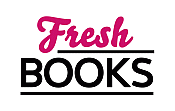 June blooms with love and intrigue
"Three action-packed stories of hope, determination, and love."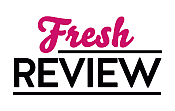 Reviewed by Alison Ellis
Posted March 28, 2020

Kat Martin, Alexandra Ivy and Rebecca Zanetti come together in PIVOT to give readers a fast-paced anthology involving three women from checkered pasts who have transformed their lives. Meri, Michelle, and Melanie all came from broken homes and grew up in the foster care system. Each woman's unique story gives readers a glimpse into how perseverance and trust can guide you from overcoming the odds and transforming dreams into reality.
In AGAINST THE HEART, we meet Meri, her daughter Lily and Lily's abusive father, Joey. Meri's foster mother passed away and bequeathed Meri a small inheritance in which drug-addicted Joey thinks he is entitled. Knowing she will never get out from under Joey's control, Meri and Lily leave L.A. and plan to start a new life. When she runs out of gas and money, she takes a housekeeping job for ex-cop turned private investigator, Ian Brodie, helping to get his father's house in order near Spokane. Meri's past catches up to her, and she must let down her guard and trust Ian to not only protect her and Lily, but also her heart.
In SHAKEN we meet Michelle, friend, and fellow foster sister to Meri. Michelle was only trying to protect Meri when Joey shows up at her door demanding to know where Meri disappeared. Michelle and her drug-addicted mother Jayleen, are terrified for their lives so Michelle had no choice but to hand over Meri's phone number. Michelle's pride and joy, her tablet holding her newest comic book set to be released soon, is taken by Joey and his friend after assaulting Michelle and disappearing into the night along with Jayleen. One call from Raider, Michelle's foster brother, was all it took for Evan Bolden to come to Michelle's rescue, whether she wanted him to or not. Evan, an ex-Marine turned cop, has never stopped loving Michelle and is determined to bring to justice and peace to his long-lost love.
In ECHOES OF THE PAST we meet Melanie. Melanie works at Hummingbird Youth Center in Seattle. Leaving work one night she sees one of her students in the process of being kidnapped. Melanie springs into action and rescues Donny from his would-be captors. Gray Hawkins is back in Seattle to investigate the possibility of dirty cops filtering drugs into the city. Donny's father, an inmate, and informant, has expressed concern over his son's well- being. Afraid for Donny's life, Gray decides to go check in on him and finds his grandmother and caretaker has been assaulted, and little Donny is nowhere to be found. Upon checking the child's school, he sees former flame, Melanie, and Donny trying to escape the abduction. Safely rescuing them and then leaving Donny with Ian (from AGAINST THE HEART) Melanie and Gray work together to find out who is behind the corruption overtaking their city and in the process, forgiving their past and piecing together their future.
PIVOT is one of those books that is almost impossible to put down once you start. Readers will be cheering these fierce women on as they fight for their lives, justice, and love.
Learn more about Pivot
SUMMARY
As girls, they bonded over broken homes and growing up in foster care.

As women, they're fighting for their lives, and loves, once more

MERI
When Meriwether Jones takes her young daughter and runs from trouble in L.A., that trouble follows. By the time Meri reaches Spokane, shes out of gas, money, and ideas. Luckily, ex-cop Ian Brodie hires her to help him with his father's farmhouse, and they seem like the answer to each other's prayers. But Meri is keeping a dangerous secret and Ian is in danger of losing his heart

MELANIE
That secret explodes when Melanie Cassidy spots two men trying to kidnap a young boy she tutors and responds by ramming them with her car. The last thing she expects is for the man she once loved, Detective Gray Hawkins, to appear and rescue them both. Now she has no choice but to trust him as they investigate the truth about a conspiracy of dirty, drug trafficking cops and the truth about their relationship

MICHELLE
After a rough youth, Michelle Peach was finally content in Portland until two men broke into her home, threatened her, and sent her mentally unstable mom on a blackmail spree that Michelle has to stop. The last person Michelle wants to see is her ex, Evan Boldon, a former marine turned sheriff. But Evan misses the woman who walked away instead of letting him help years ago. This time he's not asking permission; he's going to put a stop to the trouble stalking Michelle and her friends and win her heart for good.
---
What do you think about this review?
Comments
No comments posted.

Registered users may leave comments.
Log in or register now!