"BATTLE FOR SURVIVAL"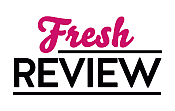 Reviewed by Helen Williams
Posted March 19, 2020

AFTER SUNDOWN is a story about surviving a catastrophic event. This story considers the possibility of a catastrophe happening on Earth where all power and communication were eliminated and what life would become. It made me think about when the year 2000 was approaching and the Y2K panic. Living in the age of access to everything, how would we on earth survive if we had a catastrophic event where we lost all form of communication - - no power, no electronics. Can you imagine having to ration what limited supplies you have? In AFTER SUNDOWN, the survivors in this Tennessee town will have to pool their supplies and pull together in order to make it. Some occupants in this town are in a better off position than others because they have more. The natural inclination when panic ensues is every man for himself. Linda Howard and Linda Jones do a teachable moment of showing how to pull together and help each other. This story will bring together a shy woman and a reclusive man.
Sela Gordon is the timid owner of the town's general store who likes to stay in the background--keeping attention off of her. Ben Jernigan is ex-military who set himself away from others and lives his self-imposed solitude in his Cove Mountain cabin. He has his cabin set up with a top-notch security system. He only goes into town to the general store when he needs supplies or gasoline. He's attracted to Sela but keeps his distance. But when his security system alerts him about the impending catastrophe there is no way he can walk away without giving Sela the warning.
Sela finds herself at the forefront when she has to take the lead in making decisions. She needs help and goes to Ben. After living in solitude for two years Ben gives in to his desire to be near Sela. Both Sela and Ben have guarded their hearts but find solitude with each other and take a journey of survival together.
SUMMARY
From New York Times bestselling authors Linda Howard and Linda Jones, danger unites two guarded hearts as they struggle for survival...
Sela Gordon, shy owner of a Tennessee general store, prefers solitude. If anyone can chip away at her protective shell it's the handsome, mysterious, ex-military man who's been hiding for two years in the wilds of Cove Mountain. But when he warns her that a catastrophic solar storm with the capability of taking down the power grids is approaching, Sela must come out of her shell and be the leader Wears Valley needs.
Living in self-imposed exile, Ben Jernigan has learned the hard way to look out only for number one. With a top-notch security system, he's serious about keeping people at a distance. Yet he has to caution the undeniably sexy Sela about the impending threat—and now she's making it too easy for him to lower his guard. As panic spreads, Sela and Ben discover that in the dark, cut off from the outside world, there's no more playing it safe—in life or in love.
---
What do you think about this review?
Comments
No comments posted.

Registered users may leave comments.
Log in or register now!