"A riveting addition to an amazing series. . ."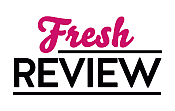 Reviewed by Sandra Wurman
Posted March 5, 2020

I've often wondered how an author can outdo themself. You know top the last novel they write. In particular during a series. Each book in a series should have the ability to stand on its own – or at least work if read out of sequence. Jude Deveraux has absolutely outdone herself with A FORGOTTEN MURDER.
I pride myself on being a pseudo crime solver and never saw the ending of A FORGOTTEN MURDER. The cast of characters or perhaps we should call them suspects was astounding. The story was riveting and much unexpected. There's even an homage to Jude Deveraux romance novels staring knights and heroes with swords and chain mail hauling huge beasts. Any fan of Jude Deveraux is going to be enthralled with this series, which started with A Willing Murder (also fabulous) and A Justified Murder, that captures your interest with its angst and grit.
Now welcome to A FORGOTTEN MURDER. A murder mystery that starts with Sara Medlar looking into some strange facts about an old English manor that she has helped a friend fix-up. Oxley Manor was in sad shape but with the help of Sara, it was now returning to its former glory. But alas, someone discovers a skeleton on the manor grounds. This does not bode well for any plan to reopen Oxley Manor to the public. As usual Sara has innocently bumped into a murder mystery on what was supposed to be a vacation of sorts with her two cohorts, her niece Kate and Jack Wyatt. A holiday at an old English manor and now a body, well what an avalanche of material for romance writer Sara Medlar. What an interesting research project for this threesome. And of course what a gem for all of Jude Deveraux fans.
In each page and chapter, A FORGOTTEN MURDER follows a dramatic relationship of what truly appears to be fools that wound up at one point or another in their lives at this manor. If the manor walls could talk it would scandalize these characters and the manor for sure. But for some reason, most of these people have turned their backs on their pack of misfits, only returning for a funeral. The story behind Oxley Manor is just the kind that would attract Sara Medlar's attention. Some twenty years ago after a party at the manor two of the friends literally walked out the door never seen again. Sara thinks there is an untapped story there. The fact that the local authorities didn't follow through is just the impetus to whet her curiosity.
Just when I thought A FORGOTTEN MURDER had come to a somewhat satisfying conclusion, Jude Deveraux decides to throw in one more wrench into the mess. Now we have a Jude Deveraux ending. And once again with A FORGOTTEN MURDER we have a winning mystery/crime novel from a master of romance novels.
SUMMARY
An English manor home, an unsolved mystery, too many suspects to count. . . It's the perfect holiday for romance novelist Sara Medlar.

After solving two murder cases in their hometown of Lachlan, Florida, Sara Medlar, her niece Kate and their friend Jack need a change of scenery. Sara arranges for them to visit an old friend of hers in England. Upon arrival at Oxley Manor, a centuries-old estate that has been converted to a luxury hotel, Kate and Jack quickly realize that Sara is up to something. They learn that Sara has also invited a number of others to join them at Oxley.

When everyone assembles, Sara lets them know why they are there. Decades earlier, two people ran off together from Oxley and haven't been heard from since--and Sara wants to solve the case. As the people who were there the night the two went missing, the guests find themselves cast in a live mystery-theater event.

In reenacting the events of that night, it becomes clear that everyone has something to hide and no one is safe, especially when the discovery of a body makes it clear that at least one of the people who disappeared was murdered.

Sara, Jack and Kate are once again at the heart of a mysterious case that only they are able to solve. But someone is willing to continue to kill to keep the truth about Oxley Manor buried, and none of the guests are safe.

New York Times bestselling author Jude Deveraux has crafted another irresistible case in her bestselling Medlar Mystery series.
---
What do you think about this review?
Comments
No comments posted.

Registered users may leave comments.
Log in or register now!