"WICKED COWBOY WOLF has a dark and dangerous hero with a hidden heart of gold!"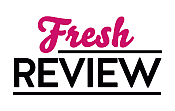 Reviewed by Miranda Owen
Posted February 29, 2020

Romance Paranormal | Romance Erotica Sensual | Romance Western
WICKED COWBOY WOLF is the third book in Kait Ballenger's "Seven Range Shifters" series. Blood is a catalyst for this hero and heroine getting together – specifically the heroine's blood and the way it's being used and sought as a weapon. In addition to cowboys and werewolves, WICKED COWBOY WOLF should appeal to readers who enjoy the "highwayman" trope in historical romance. Jared Black aka "the Rogue" is a legendary werewolf who is a notorious outlaw to some and mythic and enigmatic hero to others. For Maeve Gray, he's almost irresistible. What Maeve doesn't know, is that for twenty years, she is the stuff of Jared's dreams and the one that got away. There's also a teensy bit of WICKED COWBOY WOLF that's evocative of THE PRINCESS BRIDE.
For me, Jared is like the kind of complicated hero written by Lorraine Heath, one of my favorite authors. On the surface, he's a man of action and danger but his motives and hidden acts of bravery and compassion are what makes him such a compelling character. Although he's loved Maeve for years, he hasn't openly pursued her or made his feelings known out of a sense of protection for her. In WICKED COWBOY WOLF, Jared finds her to be stronger than he thought she was. Throughout this story, Maeve proves to be just as selfless and heroic as the male characters. In this novel, vampires are the obvious and terrifying villains, but there are also more subtle shades of villainy in WICKED COWBOY WOLF. As always, I love Kait Ballenger's skill at painting a scene with sensuality and using the action scenes to propel the relationship further, rather than just be filler.
WICKED COWBOY WOLF has a dark and dangerous hero with a hidden heart of gold. This is an epic love story and gripping adventure all rolled into one. Each book's couple and love story is markedly different from the next. I look forward to reading Kait Ballenger's next book.
SUMMARY
To his enemies, he's known as the Rogue. To her, he's her only chance at survival...
Years ago, Grey Wolf Jared Black was cast from the pack for a crime he didn't commit. Now, he's the mysterious criminal wolf known only as the Rogue, a name his former packmates won't soon forget. But when a vampire threat endangers the lives of their entire species, Jared must confront his former packmates again, even if that means betraying the only woman he's ever loved...
Ever since Maeve Gray escaped the pack's bloodsucking enemies, she's been determined to save her species—and fast. Each passing day risks the lives of her friends and family. But when a wicked cowboy wolf shows up on the Grey Wolf ranch, offering everything Maeve's heart desires, her eyes are opened to a whole new world beyond the packlands. For this cowgirl, sleeping with the enemy could prove as desirable as it is deadly...
---
What do you think about this review?
Comments
No comments posted.

Registered users may leave comments.
Log in or register now!