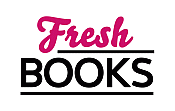 Hot, sizzling reads for July
"Insightful satire about the educational system"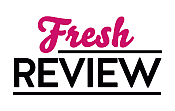 Reviewed by Debbie Wiley
Posted February 19, 2020

Brae Hill Valley is like many other high schools in America, where teachers struggle to cope with the daily trials of teaching. This year, however, Brae Hill Valley has a new challenge as a celebrity author praised for his slogans and "easy fixes" to education has been named superintendent and has Brae Hill Valley in his sights. "Believers make achievers" is Nick Wallabee's most quoted slogan and he's determined to make the teachers into his style of believers, no matter the cost.
I was hooked from the first moment we meet our characters in the mandatory and traditional beginning of the year development training. For those outside of the education world, these presentations are typically meant to be inspirational but often featured tired old clichés and our presenter in ADEQUATE YEARLY PROGRESS didn't disappoint. I laughed at the commentary by teachers Lena Wright and Hernan D. Hernandez, as they quickly became favorite characters of mine with their witty repartee about the otherwise overdone presentation. Little touches like the number of packets being insufficient for the number of attendees helped solidify the "realness" of the story line. However, it was the moment the teachers as a whole were asked to complete a sentence and buy into Nick Wallabee's propaganda that I was hooked. I may never read a sentence about believing in your students without remembering the teachers' hilarious responses again!
I love that we get to see the hardships and challenges faced by the teachers, not only in the classrooms but with administration and in their own personal lives. Maybelline Galang is perhaps the least likable character upfront, but I love that Roxanna Elden fleshes out her character so we can see how and why she focuses on her shiny, new binders with carefully labeled dividers and color-coded spreadsheets all neatly designed to showcase the new curriculum standards. Maybelline seems like a caricature at first but as her personal story unfolds, it's hard not to like her at least a little bit.
Roxanna Elden perfectly nails the education system in one of the most insightful satires I've ever read. ADEQUATE YEARLY PROGRESS is a fascinating foray into the challenges faced by teachers at a struggling high school, including the drama and fights, to high school students reading at a fourth-grade level, to the sheer inanity of some of the various educational slogans and programs thrown at them. As a school social worker for 14 years, I couldn't help but empathize with the teachers even as I laughed uproariously as some of the ridiculous standards imposed on the teachers. On a deeper level, however, Roxanna Elden points out just how far away from actually educating students we have gotten as a society and points out that the quick fix solutions often praised by politicians and the media have nothing to do with the actual inner workings of the educational institutions they purport to be helping. ADEQUATE YEARLY PROGRESS is a must read for anyone who cares about our public education system and wants to get a glimpse of the trials, tribulations, and potential hope that our educators deal with on a daily basis.
SUMMARY
A debut novel told with humor, intelligence, and heart, a "funny but insightful look at teachers in the workplace…reminiscent of the TV show The Office but set in an urban high school" (The Washington Post), perfect for fans of Tom Perrotta and Laurie Gelman.

Roxanna Elden's "laugh-out-loud funny satire" (Forbes) is a brilliantly entertaining and moving look at our education system.

Each new school year brings familiar challenges to Brae Hill Valley, a struggling high school in one the biggest cities in Texas. But the teachers also face plenty of personal challenges and this year, they may finally spill over into the classroom.

English teacher Lena Wright, a spoken-word poet, can never seem to truly connect with her students. Hernan D. Hernandez is confident in front of his biology classes, but tongue-tied around the woman he most wants to impress. Down the hall, math teacher Maybelline Galang focuses on the numbers as she struggles to parent her daughter, while Coach Ray hustles his troubled football team toward another winning season. Recording it all is idealistic second-year history teacher Kaytee Mahoney, whose anonymous blog gains new readers by the day as it drifts ever further from her in-class reality. And this year, a new superintendent is determined to leave his own mark on the school—even if that means shutting the whole place down.
---
What do you think about this review?
Comments
No comments posted.

Registered users may leave comments.
Log in or register now!