"A thrilling mix of mystery and romance!"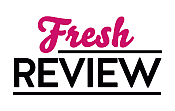 Reviewed by Miranda Owen
Posted February 7, 2020

Romance Erotica Sensual | Romance Suspense | Romance Contemporary
SUMMER SECRETS is the third book in the "Wildflowers" series by Jill Sanders. Since some of the things referenced in SUMMER SECRETS happened in previous books, it's a good idea to read this series in order. The Costa brothers initially stake out a summer camp run by a group of girlfriends, in hopes of finding their father who has made himself scarce. Eventually their real identities and intentions are revealed to the women and each brother falls in love. Owen Costa and Hannah Rodgers have an intense attraction soon after they meet, but Owen's deception and their complicated family and relationship histories make them somewhat wary of getting involved in any kind of long-term romantic entanglement.
I feel like Jill Sanders keeps much of the focus in SUMMER SECRETS on the constantly evolving romance between Owen and Hannah, but there is lots going on in this book in addition to the love story. This book is told from alternating perspectives to give the reader a better understanding of the two main characters. Hannah learned to be self-reliant at a young age because of her parents' selective cool detachment. Their focus when it came to Hannah seemed to be in marrying her off in some way that would be socially or financially beneficial to themselves. They kept a close eye on her but seemed to only care about her movements for self-serving motives. It's ironic how Hannah never sought a man specifically to please her parents but, ironically, Owen is exactly the kind of man they would want for her. With their parents not around, this couple gives in to their attraction and feel free to just be themselves. The time spent getting to know each other better includes plenty of sexy times along with deep conversations. As they work together, and individually, to solve the mystery of the corporate sabotage at Owen's company, it gives one more thing to draw Hannah and Owen together.
SUMMER SECRETS is a thrilling mix of mystery and romance. I don't normally enjoy romances with a lot of action and suspense, but Jill Sanders does a wonderful job of balancing that with the relationship building. I like how Jill Sanders leaves the identity of the criminal mastermind ambiguous. You're not sure if it's psycho ex- camp employee Ryan Kinsley, someone else, or if Ryan is in cahoots with some unknown person. The mystery and romance mix, and perfect tension gives this story a modern Hitchcock film vibe. I look forward to reading more books by Jill Sanders in the future.
SUMMARY
For Hannah Rodgers, running an adult summer camp with her four best friends is the ideal distraction from her controlling family. She's worked hard to become her own woman, but now her parents want to marry her off for business reasons. What is this, the Middle Ages? Hannah would much rather enjoy the sunny delights of camp and flirt with Owen Costa, the hunky help.
But Owen has his own scheme working behind those beautiful brown eyes: he and his brothers finagled camp jobs with the hope of tracking down their father, an eccentric billionaire prone to sudden disappearances. Though Owen was suspicious of the new camp owners at first, his relationship with Hannah deepens, and he gets waylaid from his mission.
But Owen's troubles soon resurface, and duty calls him away just as Hannah shares a delicate secret, leaving her shattered. Can they get over their complicated lives long enough to enjoy the romance they both want?
---
What do you think about this review?
Comments
1 comment posted.
Re: A thrilling mix of mystery and romance!

Thank you for the heads up re start with the first book but
great review.
(Kathleen Bylsma 11:55am February 18)
Registered users may leave comments.
Log in or register now!