"A must read if you love Florida and all its weirdness!"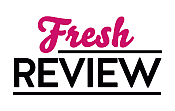 Reviewed by Debbie Wiley
Posted February 1, 2020

"Don't shoot guns into the hurricane." Even Serge A. Storms is stunned that Floridians need this warning from the Pasco County Sheriff's Office, and Serge is very familiar with the outrageous exploits so common to Florida. Serge is hot on the trail of another historical track through the state, exploring the gravesites of famous people along with what happened in 1928 when a hurricane hit Lake Okeechobee. Along the way, Serge and his sidekick, Coleman, are sure to encounter quite a few Florida style hijinks with NAKED CAME THE FLORIDA MAN.
I love the historical tidbits that Tim Dorsey drops along the way. Even more intriguing is how he ties in the novel, THEIR EYES WERE WATCHING GOD, to the story line and I love how Tim Dorsey blends together the history of the past with the present. The stop Serge and Coleman make in Big Pine Key after Hurricane Irma was particularly poignant to me, as I lived through that hurricane and waited with bated breath to hear how the Keys - and the Key deer - would survive such a ferocious storm. As a Floridian I thoroughly appreciate Tim Dorsey's nod to the resilience of the folks living in the Keys, as well as recognizing the Key deer's survival against the odds.
Serge and Coleman are hilariously funny and oddly heroic. Serge has a psychopathic tendency to commit murder, and yet his victims are always those who have exploited others, so Serge attempts to set things right again. Oh, and speaking of murders… Serge has one of the most diabolically clever and downright twisted minds when it comes to devising ways to murder others. Be warned as you will read about ways to murder others that in no way would you have ever envisioned on your own!
NAKED CAME THE FLORIDA MAN is the twenty-third book in the Serge Storms series and even the title is irresistible! With a title like NAKED CAME THE FLORIDA MAN, there was absolutely no way that I could pass this one up. Tim Dorsey has a knack for capturing the quintessential weirdness of Florida while showcasing a lot of lesser known history within his novels. If you love Florida in all its uniqueness, don't miss out on NAKED CAME THE FLORIDA MAN!
SUMMARY
The "compulsively irreverent and shockingly funny" (Boston Globe) Tim Dorsey returns with an insanely entertaining tale in which the inimitable Serge A. Storms sees dead people and investigates a creepy urban myth that may be all too real.

Though another devastating hurricane is raking Florida, its awesome power can't stop the Sunshine State's most loyal son, Serge A. Storms, from his latest scenic road trip: a cemetery tour. With his best bro Colman riding shotgun, Serge hits the highway in his '69 gold Plymouth Satellite, putting pedal to the metal on a grand tour of the past. Beginning in Key West, the sunshine boys' odyssey includes a forgotten mass grave in Palm Beach county holding the remains of African Americans killed by the Great Hurricane of 1928, and the resting place of one world-famous television dolphin (RIP Flipper) from the 1960s.
But one deadland—a haunted old sugar field—holds more than just the bones of those who've passed. For years, local children have whispered about a boogeyman hiding among the stalks. Could it be the same maniac known as Naked Florida man who's been raising hell all over the place?
There are few things Serge loves more than solving a good mystery and bestowing justice on miscreants who sully his beloved home's good name. With his partner bong boy, Florida's psycho superhero will find the truth in this hilariously violent delight—packed with history, lore, and plenty of motel antics—from the insanely ingenious Tim Dorsey.
---
What do you think about this review?
Comments
No comments posted.

Registered users may leave comments.
Log in or register now!