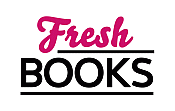 Your August adventures in reading
"Opening packages can be deadly...."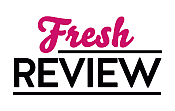 Reviewed by Debbie Wiley
Posted February 1, 2020

Romance Suspense | Thriller Serial Killer | Suspense
Who can't resist opening a package, particularly if it looks like a surprise gift? Unfortunately, someone is using packages to deliver a toxic gift, one that has Lieutenant Eve Dallas sending in a hazmat team to clear the area. Dr. Kent Abner, a beloved pediatrician, is the first victim but Eve and her partner, Peabody, suspect there will be more. The deadly chemical fumes have been specially modified to dissipate, so that only the person opening the package is killed. Can Eve and the rest of the team uncover the connections before many others die?
Watching the relationships between the characters grow and change over the course of the In Death series is one of the joys of this series, and I look forward to my visits with all my old friends in each new book. GOLDEN IN DEATH lets us visit with several of the secondary characters (such as Charles and Louise), while allowing us updates on a few we don't see, such as Mavis and Leonardo. However, new readers can easily slip into Eve and Roarke's world as J.D. Robb provides readers with all the information they need to enjoy each novel as a standalone. However, I can't imagine reading just one of the In Death novels without wanting to read them all!
The cause of death in GOLDEN IN DEATH is diabolical, even more so once Eve uncovers the connections and the "rationale" behind the murders. The sheer malice behind the crimes is just stunning, and I appreciate how J.D. Robb handles the grief of the family and friends left dealing with the losses. One of the most admirable traits about Eve, even more so than her loyalty to her friends, is that she stands for the victims and we see her once again do so in GOLDEN IN DEATH.
GOLDEN IN DEATH is the 50th novel in the In Death series and yet another hit from the talented J.D. Robb. It's hard to believe we're at 50 books in the series, and yet J.D. Robb continues to craft fascinating and intriguing futuristic mysteries coupled with phenomenal characters. I'm not ready for the In Death series to end, so let's hope there's another 50 novels ahead.
SUMMARY
In the latest thriller in the #1 New York Times bestselling series, homicide detective Eve Dallas investigates a murder with a mysterious motive—and a terrifying weapon.

Pediatrician Kent Abner received the package on a beautiful April morning. Inside was a cheap trinket, a golden egg that could be opened into two halves. When he pried it apart, highly toxic airborne fumes entered his body—and killed him.

After Eve Dallas calls the hazmat team—and undergoes testing to reassure both her and her husband that she hasn't been exposed—it's time to look into Dr. Abner's past and relationships. Not every victim Eve encounters is an angel, but it seems that Abner came pretty close—though he did ruffle some feathers over the years by taking stands for the weak and defenseless. While the lab tries to identify the deadly toxin, Eve hunts for the sender. But when someone else dies in the same grisly manner, it becomes clear that she's dealing with either a madman—or someone who has a hidden and elusive connection to both victims.
---
What do you think about this review?
Comments
No comments posted.

Registered users may leave comments.
Log in or register now!