"Superlative storytelling, sexy vampires, and plenty of drama!"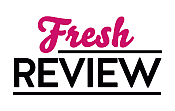 Reviewed by Miranda Owen
Posted January 28, 2020

Romance Paranormal | Fantasy Urban
WICKED BITE is the second book in Jeaniene Frost's "Night Rebel" series. This book picks up right where the previous one left off. Ian is compelled to chase after his new mate Veritas – not just to get back everything that was lost to him when his memories were wiped, but because of some inexplicable emotional connection he feels toward her. Veritas is a woman divided in WICKED BITE – in more ways than one. She loves Ian but feels that keeping him away from her and going on her mission solo is for the best, and she can't seem to reconcile the two parts of herself. I gleefully devoured every bit of WICKED BITE and enjoyed going along for the ride.
I dearly love amnesia stories or stories in which the memory of one lover is wiped and it's a delicious tension waiting and wondering if the love and memories will return. The first half of WICKED BITE delivers all that emotional yo-yo goodness and more. If Veritas was more of an emo chick than supernatural warrior woman, I'd say her theme song would be "Love Will Tear Us Apart" by Joy Division. Veritas takes the position typical of male characters in romances and tries to protect Ian "for his own good". Naturally Ian is not standing for any of that nonsense, as no heroine should either. It's a bit of an uphill battle, but Ian eventually wins Veritas over to his belief that they are better and stronger together. Hooray! Although we learned a lot about Veritas in the previous "Night Rebel" book, Jeaniene Frost reveals more tidbits that are crucial to understanding her and by the end, even more tantalizing information is revealed. As Ian and Veritas travel all over the world – both real and magical – the locations and characters they encounter are like something out of an exotic manga or a big budget fantasy flick.
WICKED BITE has superlative storytelling, characters who demand your full attention, and a romance to die for. Even though WICKED BITE is told solely from Veritas' point of view, Jeaniene Frost does a superb job of conveying Ian's feelings and perspective. I really love how Jeaniene Frost continues to show how Ian is continuing to evolve while keeping the quintessential "Ian" qualities readers have always loved about him. I can't wait for the next "Night Rebel" book!
SUMMARY
In the newest Night Rebel novel, set in New York Times bestselling author Jeaniene Frost's Night Huntress world, beautiful, daring vampire Veritas risks all to protect Ian…
Some promises are meant to be broken…
Veritas spent most of her life as a vampire Law Guardian. Now, she's about to break every rule by secretly hunting down the dark souls that were freed in order to save Ian. But the risks are high. For if she gets caught, she could lose her job. And catching the sinister creatures might cost Veritas her own life.
Some vows are forever…
Ian's memories might be fragmented, but this master vampire isn't about to be left behind by the woman who entranced him, bound herself to him, and then disappeared. So what if demons, other Law Guardians, and dangerous, otherworldly forces stand against them? Come hell or high water, Ian intends to remind Veritas of the burning passion between them, because she is the only person seared on his mind—and his soul…
Excerpt
"There's nothing crueler than time," I murmured. "It stretches when you're in pain, flies away if you're happy, and crushes you when you remember all the years that are now gone."
Ian's gaze became hooded. "True. And every so often, time can also be stolen from you. It was from me, and I won't stop until I've recovered every bit of it."
I let out a short laugh. "You don't want to know everything you've forgotten, but I will tell you this—Dagon has no claim on your soul any longer."
His brows rose. "Demon deals are unbreakable unless the demon dies. Are you saying that Dagon is dead?"
"I wish," I said. Then I retreated into my icy Law Guardian persona. "Dagon's deal with you has been nullified. The details are unimportant. What is important is that you're free, so take your freedom and go."
His gaze gleamed with green highlights. "There are many words I'd use to describe marriage. 'Free' isn't one of them."
"Whose fault is that?" I snapped, before composing myself again. "I have no intention of asserting my rights over you. I'm sure you feel the same way about me. That makes our marriage nothing more than an unfortunate technicality."
He tapped his chin. "Not sure I agree. I wanted to rip Xun Guan's head off over how she incessantly eye-humped you. The more the merrier, I usually say with lovers, but I seem to be jealous over you."
I covered my shock at that with more chilly deflection. "What makes you think we were lovers?"
His grin was everything that made Ian unforgettable. "Oh, I have many of those memories." Then his voice deepened. "Though sometimes, I wonder if they're real."
"Why?" I shouldn't have asked. Why had I?
He came nearer, brushing my arms with the lightest of strokes. It still caused shivers to race over me. "Because nothing that good could possibly be real," he murmured, and bent his head.
I turned away before his mouth touched mine. Then I pushed him back. Doing both took all of my strength.
"Your memories are wrong," I said, which was a lie. So was what I said next. "During our brief alliance, yes, we had sex to break up the monotony of laying out our trap for Dagon, but it was nothing exceptional. Once we'd both gotten what we wanted from Dagon, we were glad to part ways with each other."
Ian's brows had risen at the start of my heartless rendition. By the end of it, they were almost in his hairline. Then he burst out laughing.
"What's so amusing?" I asked in my chilliest voice.
"You," he said, still chuckling. "Knew you must fancy me to convince Crispin to lie his arse off to protect me from a demon I can't remember, but I didn't realize this."
"Realize what?"
He gave me a sunny smile. "You're madly in love with me."
"What?"
He waved away my gasp. "Nothing to be ashamed of. You're in the company of multitudes, though none of them got me to the proverbial altar the way you did. Have I mentioned how impressive that was? Blimey, talk about making the impossible a reality."
Outrage had me sputtering. "You are such an ass—"
"Can't blame it on the Red Dragon, either," he went on as if I hadn't spoken. "I've been high on that several times, yet never woken up with a wife before. Means I must have wanted to marry you, too, shocking though the thought may be."
"Your arrogance is astounding—"
"Then again, I do know you're mine," he continued, eyes gleaming now. "Did I tell you I sometimes feel things before they happen? Ah, I can see from your expression that I did. Imagine my surprise when I felt that you were mine the first time I saw you. Felt it again with every memory I had of you. Felt it when you were lying your arse off to the council about me, too, and I really felt it when I walked into your hotel room and breathed in your true scent." He came close, letting me see him inhale again. "Knocked me right off my feet. 'Course, that also could have been the new memory it elicited, but either way, I know you're mine. And so do you."
"Bullshit," I said with all the emotion I was denying.
Ian only smiled. "Keep pretending. I don't need you to admit what you feel in order for you to help me recover what I've lost. You can show me."
I regained enough control to ask, "How?"
"Being near you has already inspired one new memory. I expect more will come the longer we're together." His gaze turned knowing. "Did you realize that? Is that the other reason you've tried so hard to avoid me?"
"No." But now that I did know, it would be.
If Ian remembered everything, he'd never let me pay the price for his resurrection alone. His sense of honor would demand that he hunt down the other souls along with me, danger be damned. I had to get away from him before that happened. But how could I escape him?
Of course. Ian was formidable, but he did have one rather large weakness.
I came toward him and dropped my glamour. My skirt suit was already ripped from the ghoul fight and being buried alive, so my real curves almost overflowed the torn fabric, now too tight. His gaze raked me from the top of my streaked, silvery hair all the way to my feet, and his nostrils flared when he caught my real scent.
"There you are," he said in a throaty voice.
"Here I am," I agreed.
Then I put my arms around him, steeling myself not to get lost in the feel of him. He pulled me close, his body flush against mine. Every nerve ending I had caught fire. So much for me maintaining control. Still, I couldn't stop now. I tilted my head back and parted my lips, an invitation for him to kiss me.
His eyes glowed emerald as he took me up on it.
---
What do you think about this review?
Comments
No comments posted.

Registered users may leave comments.
Log in or register now!