"Working together can be frustrating and fun!"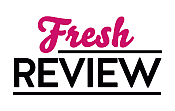 Reviewed by Annetta Sweetko
Posted January 19, 2020

Luc Danes is second to the alpha of Hudson River, Brett Dalton, as well as his best friend. Unexpectedly he's fallen into a bit of a slump when it comes to women. They are treating him as untouchable and he finds out that he has been labeled something he isn't--the third to the alpha's pairing. He's the second only and teaching Colby, the alpha's mate, in self-defense and nothing more. Where did that rumor even come from?
Charlotte "Charlie" Miller is a member of the pack but lives in New York, running the pack's various companies when she is drawn back into the pack to help with negotiations with all the new packs. She is needed to help teach Luc diplomacy as he and the others deal with the new world and the extension to seven packs. She's dealt with a lot of different personalities and no matter how sexy this one is, she isn't about to become impressed by this wolf. Not going to happen, until it does.
WOLF UNLEASHED returns fans to Heather Long's Wolves of Willow Bend series and back to the Hudson River pack. The book begins with Luc lamenting about his dateless life and frustration with his life as Brett's second. Until he meets Charlie and then decides life is good. Too bad she is immune to sexy wolves and wants only to get this done and go home.
Charlie is one tough wolf and after meeting her family, especially her mother, you can see why she prefers to live outside of her pack. Luc has his work cut out for him if he plans to win the lady and negotiate the new treaties for the peaceful co-existence of the seven packs. Of course, it is a given that there will be an HEA, but getting there is fun and as always for readers who love this series, very satisfying.
If you haven't gotten into Ms. Long's Wolves of Willow Bend series, I highly recommend them, but have no fear; WOLF UNLEASHED can be read as a stand-alone. Characters of past books are mentioned but in a way that will not confuse or or cause readers to lose interest. If anything, those characters just might intrigue enough to go for more fascinating reads.
WOLF UNLEASHED is a well written, sometimes funny, sometimes thought-provoking but always intriguing paranormal read. If you love wolves (the shifter type), laughter, a bit of old fashioned courting, and a got hit of steamy, then WOLF UNLEASHED is what you want to read.
SUMMARY
Change swept through the packs of North America, leaving in its wake seven packs where once only five stood. Old enemies still lurk, past hatreds fester, and the shadow of invaders linger. The challenge of diplomacy, evaluating the old laws, and instituting the new ones falls squarely on the shoulders of the pack Seconds. It's a whole new world, and what took so long to construct…remains vulnerable.
Luc Danes is Second, and best friend, to Brett Dalton the Alpha of Hudson River. He has his hands full training healer and alpha's mate Colby in how to defend herself as well as hone her wolf senses. It's not a bad life for a bachelor wolf, not really—except lately, all the eligible females have turned him down. No dates. No playing. Nothing. He's untouchable. Turns out no one wants to lay a finger on what rumors have labeled the Alpha's property as the third to the alpha's pairing leaving Luc one shocked and frustrated wolf.
Just the position he wants to be in when paired with the stunning Charlie who doesn't know him at all and is unlike any other wolf he's known. So why can't he even earn a second look?
Charlotte "Charlie" Miller works in the city, an urban wolf, she rarely sheds her skin for fur. As an executive handling day-to-day meetings for her alpha in New York and around the world, she knows how to handle even the most difficult of individuals. But changes in pack structures across the country require a different kind of handling, and Brett calls in his chief negotiator to back up his Second, and to give him a crash course in diplomacy.
Unfortunately, Charlie has dealt with wolves and humans just like Luc before and it doesn't matter how sexy he is, she refuses to be impressed.
---
What do you think about this review?
Comments
No comments posted.

Registered users may leave comments.
Log in or register now!