"She breaks down his walls to find the man's heart."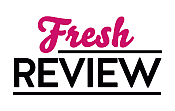 Reviewed by Annetta Sweetko
Posted January 19, 2020

Carter Hill has lived her life in a man's world and decided to chase her own spot in that world. Now with years behind her and a PhD after her name she had a job she loves. She is a water rights consultant and works with the sometimes irritating Logan Cartez. With all her brothers happily married off and starting families, Carter feels a little lonely and left behind. Too bad Logan is in the friends-only zone, but maybe she can change that for just a little fun. She certainly didn't have any plans of LANDING THE LAWMAN.
Logan Cartez is a driven man. He doesn't date, no relationships, no commitments. He is a man who believes in the work he does, making sure other small ranchers don't lose their ranches the way his family lost theirs. He does have one problem, and she is a gorgeous, intelligent Carter Hill, the rancher's daughter does strange things to his heart and head. Could he possibly be thinking along the lines of permanent? Something he swore would never happen.
LANDING THE LAWMAN will keep you on your toes as the pages flip quickly by. It is a fascinating book giving readers views into different lifestyles and the things that make people tick. Logan is a determined man who will protect others as he was unable to protect his home. He was also thrown over by his fiancee because of that work ethic and has frozen his heart. Carter is a determined woman who had dreams and went for them; in the process she too lost a boyfriend.
This book is really amazing with its conversations, the bantering and family teasing that we see hints of as the couple help her mother recover from an accident. We, the readers, can feel the emotions that flow and especially when Logan begins to realize that Carter means more to him than he ever thought a woman would. He messes up a bit in his handling of things at a couple of times, but all in all, he knows a good thing when it finally hits him.
LANDING THE LAWMAN is well written, funny at times, heart-wrenching at other times but still a warm romance with just the right touch of steamy to please any romance reader. It is the fifth book of the Hills of Texas series, but it can be read perfectly as a stand-alone. Once you have read it, I can imagine that the other four will be ones you look for to catch up with this amazing family.
SUMMARY
He thought he was in control until she snuck into his heart...

Carter Hill walked away from a perfectly fine life and relationship…all for a career she's chased since she was fourteen. Years and a PhD later, she loves her job as a water rights consultant. At the same time, now that all her brothers are happily married, she's lonely and wanting more. But the only man in her life is Logan – super serious, no sense of humor, and friend-zoned. Or is he? Perhaps a sexy, no-strings affair with a man more driven than she is could help her move on.

Logan Cartez doesn't date, do relationships, or worry about commitment. He's married to his job – making sure what destroyed his family ranch and their legacy doesn't happen to others. When Carter propositions him, what began as a passionate and unforgettable night soon develops into more. Logan finds himself doing things he swore he never would, and the feisty, brilliant, blue-eyed rancher's daughter has him thinking about so much more than work.
---
What do you think about this review?
Comments
1 comment posted.
Re: She breaks down his walls to find the man's heart.

Thank you so much for the lovely review! I'm so happy you
enjoyed Carter and Logan's story!!! xoxo
(Abigail Owen 8:18pm January 20, 2020)
Registered users may leave comments.
Log in or register now!