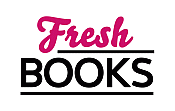 Hot, sizzling reads for July
"Can the Black Sheep knitters uncover who harmed Holly?"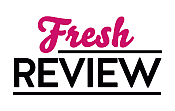 Reviewed by Debbie Wiley
Posted January 18, 2020

Maggie Messina and the rest of the Black Sheep Knitters are excited about heading out to the Piper home for their Thursday night knitting group. Maggie has a special lesson planned for Holly and Rose, taking care to find one that Rose can be successful with despite her brain trauma from an accident many years ago. Unfortunately, days afterwards a fire breaks out at Piper Nursery and Holly is subsequently hospitalized. Rose is the only witness, but she can't remember what happened. There are suspects aplenty, but can the Black Sheep knitters uncover who harmed Holly?
I love cozy mysteries that feature knitting and was especially thrilled to see finger knitting featured. Anne Canadeo does a marvelous job at crafting warm and inviting characters that make you want to sit down and stitch awhile with them. I look forward to getting to know Maggie, Dana, Suzanne, Lucy, and Phoebe better as they exemplify how caring friendship should work.
HOUNDS OF THE BASKET STITCH is the third book in the Black Sheep & Company series although fans will recognize the long-running Black Sheep Knitting Mysteries series prior to the name change. HOUNDS OF THE BASKET STITCH can easily be read as a standalone, as this was my first foray into the series. I can guarantee it will not be my last!
How can anyone resist a title that plays off of the famous Sherlock Holmes story? Add in that the series also features knitting and HOUNDS OF THE BASKET STITCH was a must-read cozy mystery for me and boy, am I ever glad I read it! Anne Canadeo has a new fan in me, and I can't wait to dig into her backlist! If you love cozy mysteries, then give HOUNDS OF THE BASKET STITCH a try.
SUMMARY
The Black Sheep Knitters come to the aid of two sisters—one a victim and one a suspect . . .

Maggie Messina knows that knitting is not only enjoyable, it also calms both the mind and soul. She's happy to visit two sisters, Holly and Rose Piper, and teach them some simple stitches, while the rest of the Black Sheep knitters tag along. Dana Haeger has known the young women since they were children and is the closest thing to family the Pipers now have. Dana is especially concerned about Rose, who has been easily overwhelmed ever since a car accident many years ago. She is at her best managing the houseful of hounds that she rescues and shelters, while Holly runs the family nursery and remains devoted to Rose's care. The lesson goes well, but the knitters are troubled about the sisters living alone in such a remote corner of Plum Harbor.

Their worst fears are realized when Holly is attacked in her greenhouse and the building set ablaze. Rose is found unconscious nearby, her dogs running wild. When she wakes, her memory is blank. Holly is hospitalized and unable to offer even a clue. The Black Sheep suspect a mysterious drifter who had talked his way into a few days of wages, and just as quickly, disappeared. Or was it their estranged half-brother, Toby, full of family grievances and eager to make a claim on the estate? Or, heaven forbid . . . was it Rose? Hovering over all these questions like an ominous shadow is a dark secret from the sisters' past.

While it seems everything is unraveling, the knitters will need to keep their wits as sharp as their needles to prove Rose's innocence and stop a killer from striking again.
---
What do you think about this review?
Comments
No comments posted.

Registered users may leave comments.
Log in or register now!