"Can they discover the truth?"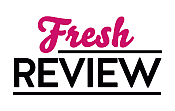 Reviewed by Svetlana Libenson
Posted January 12, 2020

Ted Conkaffey, a former detective from Sydney, Australia, who is falsely accused of abduction, is forced to escape to Crimson Lake and abandon his family. In Crimson lake he is forced to keep a low profile from those who will recognize him and take justice in their own hands. He can't really work, and his days are spent in trying to take care of a pet goose he discovered, which he named Woman, and sometimes meeting up with his lawyer, Sean. One day, as a way to earn money, Sean urges him to join a private detective agency run by Amanda Pharrell, also a convicted murderer who is now a private detective and who is now working on a case involving a famous missing writer, Jake Scully.
As Ted Conkaffey and Amanda Pharrell begin to work on the mystery, trying to untangle the numerous suspects and motives, their investigations lead them deeply into the rabid fandom, the lives of fans and enemies that Jake Scully has accumulated over his years, and it will ultimately be up to Amanda's eccentricity and Ted's level-headedness to discover the truth about what happened to Jake Scully.
I knew that CRIMSON LAKE by Candice Fox is a gem when the first few pages began with Ted Conkaffey discovering an injured goose and her chicks and trying to care of it (and ultimately paying seven hundred dollars for her care.) I am no stranger to reading mysteries, and I have yet to meet a mystery where I can actually see the two investigators managing to bounce each other's strengths and weaknesses, which is what I discovered in CRIMSON LAKE by Candice Fox.
Also, from the cover, I expected for CRIMSON LAKE to be more of a serious mystery with non-existent humor, yet Candice Fox balances humor and seriousness of the tale with ease, managing to satisfy and hook readers with a fascinating crime and an unbelievable conclusion.
For a reader seeking an unusual mystery tale of investigation that balances comedy and seriousness as well as a story where one learns new facts about alligators and crocodiles, CRIMSON LAKE by Candice Fox is a story that will be savored.
SUMMARY
#1 New York Times bestselling author Candice Fox's Crimson Lake is the first novel in a thrilling contemporary crime series set in Queensland, Australia, perfect for readers of authors like James Patterson, Harlan Coben, Lisa Gardner, and Tana French.
How do you move on when the world won't let you?
12:46: Claire Bingley stands alone at a bus stop
12:47: Ted Conkaffey parks his car beside her
12:52: The girl is missing . . .
Six minutes in the wrong place at the wrong time--that's all it took to ruin Sydney detective Ted Conkaffey's life. Accused but not convicted of a brutal abduction, Ted is now a free man--and public enemy number one. Maintaining his innocence, he flees north to keep a low profile amidst the steamy, croc-infested wetlands of Crimson Lake.
There, Ted's lawyer introduces him to eccentric private investigator Amanda Pharrell, herself a convicted murderer. Not entirely convinced Amanda is a cold-blooded killer, Ted agrees to help with her investigation, a case full of deception and obsession, while secretly digging into her troubled past.
The residents of Crimson Lake are watching the pair's every move . . . and the town offers no place to hide.
---
What do you think about this review?
Comments
No comments posted.

Registered users may leave comments.
Log in or register now!