"Not all ghosts are hidden."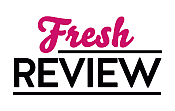 Reviewed by Teresa Cross
Posted January 8, 2020

Mystery Historical | Thriller Historical
Every now and then I love to read a historical thriller and W.C. Ryan has one that is magnificent! A HOUSE OF GHOSTS is a mixture of a clues, who done it, and a good old fashion Agatha Christie mystery. The characters are fascinating, and the writing made me feel that I was right there in the 1917 winter setting. It is hard to put down a thriller such as this.
During the First World War, we have Kate Cartwright who along with Captain Donovan, are sent out from the intelligence service to catch enemies spies. Secret plans for weapons by the host Lord Highmount have appeared as well along with a murder that Kate and Donovan are on the mission to find the murderer. Kate not only works for intelligence, but she also has a special gift, as she can see ghosts.
Along with all of that, Kate has lost her brother in the war as well as Lord Highmount lost two sons. In this spiritual gathering that has been planned for those with lost love ones, they will see just how much the house is haunted. A storm comes trapping everyone on the island and secrets start to unfold with an astonishing ending.
A HOUSE OF GHOSTS written by W.C. Ryan is a Finalist for the Irish Book Award and it is not hard for one to see why. I enjoyed reading this thriller with its historical dwelling and atmosphere. This is one you would want to put on your list to read.
SUMMARY
Winter 1917. As the First World War enters its most brutal phase, back home in England, everyone is seeking answers to the darkness that has seeped into their lives. At Blackwater Abbey, on an island off the Devon coast, armaments manufacturer Lord Highmount has arranged a spiritualist gathering to contact his two sons, both of whom died at the front.

Among the guests, two have been secretly dispatched from the intelligence service: Kate Cartwright, a friend of the family who lost her beloved brother at the Somme and who, in the realm of the spiritual, has her own special gift; and the mysterious Captain Donovan, recently returned from Europe. Top secret plans for weapons developed by Lord Highmount's company have turned up in Berlin, and there is reason to believe enemy spies will be in attendance. As the guests arrive, it becomes clear that each has something they would rather keep hidden. Then, when a storm descends, they find themselves trapped on the island. Soon one of their number will die. For Blackwater Abbey is haunted in more ways than one . . . .
---
What do you think about this review?
Comments
No comments posted.

Registered users may leave comments.
Log in or register now!