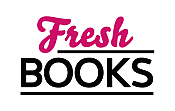 Pick up great June books for summer reading
"Who killed Twinkle Thaw?"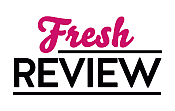 Reviewed by Debbie Wiley
Posted January 5, 2020

Mystery Woman Sleuth | Mystery Hobbies | Mystery Cozy
The Arts and Crafts Festival is in town, and Fairhope, Alabama is busy hosting various artists, including Twinkle Thaw. Twinkle hasn't endeared herself to the residents of the Harbor Village retirement community. After all, she still owes a fiftieth anniversary portrait to residents Jim and Nita Bergen. Unfortunately, someone is angry enough with Twinkle to murder her and now Cleo Mack, the executive director of Harbor Village, finds herself smack in the middle of another murder investigation.
I love that Cleo is a social worker! G.P. Gardner does a great job at showing another dimension to the profession and I thoroughly appreciated that she made Cleo a caring, thoughtful, and reasonable character. I was a little confused about Cleo's relationship with Riley, however, as they appear to be close to moving in together and yet their communication level isn't always the best.
MURDER AT THE ARTS AND CRAFTS FESTIVAL is the third book in the Cleo Mack series. While the mystery itself is a standalone story, I suspect readers more familiar with the characters will enjoy this one more than readers new to the series. Cleo and Riley are at a significant juncture in their relationship and having the foundation from the earlier books likely makes the dilemmas in MURDER AT THE ARTS AND CRAFTS FESTIVAL more poignant.
The residents of Harbor Village are a lot of fun! I enjoyed visiting with them, whether it was the discussions over the new artwork, the debates over who likely killed Twinkle, or just a day out with Katherine Roka attempting a new style of drawing. I look forward to further adventures with Cleo and the other Harbor Village residents!
SUMMARY
It's late March in Fairhope, Alabama, and artists from around the country are flocking to the bayside town's Arts & Crafts Festival. The annual tradition has something for everyone, only this year, the main attraction is murder . . .

Cleo Mack's life has been a whirlwind since she inadvertently became the executive director of Harbor Village, a retirement community bustling with energetic seniors. Juggling apartment sales, quirky residents, and a fast-moving romance is tricky business. But on-the-job stress develops a new meaning when Twinkle Thaw, a portrait artist known to ruffle a few feathers, arrives unannounced for the weekend's festival and drops dead hours later—mysteriously poisoned . . .

Twinkle's bizarre death doesn't seem like an accident. Not with a sketchy newcomer slinking around town and a gallery of suspects who may have wanted her out of the picture for good. As Cleo brushes with the truth, she soon finds that solving the crime could mean connecting the dots between a decades-old art heist and an unpredictable killer who refuses to color inside the lines . . .
Excerpt
I woke up and looked at the clock when Tinkerbelle began her five-alarm
calling. It was a few minutes before two. I muttered out loud when
I realized I'd forgotten to fill her food dish, but I rolled out of the warm
bed and padded barefoot to the kitchen. There were a few bits of food in
the dish, but only around the perimeter. As I picked up the dish from its
pad under the window, something in the courtyard caught my attention.
Someone was moving around in the far corner. I looked long enough to
decide it was Georgina, then flipped the kitchen light on and measured
out a quarter cup of cat food.
Tinkerbelle rubbed around my legs and made her little chirping noise,
but she was quick to push my hand aside when I put the dish down, and
right away she was crunching away like she was starved. Between crunches,
I heard another sound. A tiny tap, tap, tap, almost like water dripping,
but the sound didn't come from the kitchen. I went to the living room and
stood, listening. It came again and this time I pegged it to the door that
opened to the courtyard.
---
What do you think about this review?
Comments
No comments posted.

Registered users may leave comments.
Log in or register now!