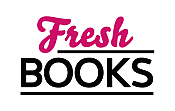 Explore new books in September
"THE VANISHING showcases why Jayne Ann Krentz is one of the masters!"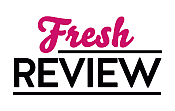 Reviewed by Debbie Wiley
Posted January 5, 2020

Romance Suspense | Romance Paranormal
Fifteen years ago, Oliva LeClair and Catalina Lark witnessed a murder- only no one in Fogg Lake believed them. After all, Fogg Lake residents have been a bit unique ever since the "Incident" some forty years ago. Since that time, the town has remained shrouded in a gray mist and residents of the town exhibit various paranormal abilities or hallucinations. Assuming Olivia and Catalina were hallucinating was just par for the course in Fogg Lake. Currently, Olivia and Catalina have teamed up to run their own investigation agency, using their paranormal abilities to aid in their cases. Unfortunately, the past has come back to haunt them as Olivia is kidnapped and Catalina is now in the sights of the mysterious kidnappers as well. Catalina doesn't want to work with the mysterious, and perhaps dubious, Foundation again - not after her last experience with them. It looks like she'll need Slater Arganbright's help if she hopes to find her best friend and uncover a murderer.
I love this story! Catalina and Olivia's friendship has survived many things, so when Olivia vanishes, Catalina senses quickly that something is wrong and is determined to find her best friend. Her loyalty and quick thinking are admirable, and I love how she stands on her own two feet and thrives even after misfortune. Slater is the perfect match for her as he has his own history of troubles. Jayne Ann Krentz gives us a taste of what his unique paranormal powers are, and I can't wait to see what develops in the future with him!
THE VANISHING is the first book in the Fogg Lake series and wow, what a phenomenal beginning to the series! Jayne Ann Krentz always offers up a good story, but THE VANISHING may be one of my personal favorites of her books. The complexity of the world building and the depth of character development are superb, as Jayne Ann Krentz showcases why she is one of the masters. If you love paranormal romances or romantic suspense, then THE VANISHING is the perfect read for you!
SUMMARY
From New York Times bestselling author Jayne Ann Krentz comes a gripping new romantic suspense trilogy fraught with danger and enigma.

Decades ago in the small town of Fogg Lake, The Incident occurred: an explosion in the cave system that released unknown gases. The residents slept for two days. When they woke up they discovered that things had changed—they had changed. Some started having visions. Others heard ominous voices. And then, scientists from a mysterious government agency arrived. Determined not to become research subjects of strange experiments, the residents of Fogg Lake blamed their "hallucinations" on food poisoning, and the story worked. But now it has become apparent that the eerie effects of The Incident are showing up in the descendants of Fogg Lake.…

Catalina Lark and Olivia LeClair, best friends and co-owners of an investigation firm in Seattle, use what they call their "other sight" to help solve cases. When Olivia suddenly vanishes one night, Cat frantically begins the search for her friend. No one takes the disappearance seriously except Slater Arganbright, an agent from a shadowy organization known only as the Foundation, who shows up at her firm with a cryptic warning.

A ruthless killer is hunting the only witnesses to a murder that occurred in the Fogg Lake caves fifteen years ago—Catalina and Olivia. And someone intends to make both women vanish.
---
What do you think about this review?
Comments
No comments posted.

Registered users may leave comments.
Log in or register now!