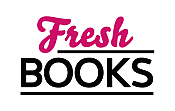 Explore new books in September
"Splendid combination of multiple genres"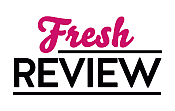 Reviewed by Debbie Wiley
Posted January 2, 2020

Fantasy Dark | Science Fiction Alternate History
Life as a gunnie isn't always easy, and thus Lizbeth Rose is adjusting to a new crew after her last disastrous assignment (see AN EASY DEATH for more details). Their assignment seems simple: accompany and guard a crate headed to Dixie. Dixie isn't the most desirable destination, but Lizbeth is happy to be working again. Unfortunately, things go seriously awry and now the crate is missing. Lizbeth realizes quickly just how different Dixie is from her home in Texoma, as she relies on a friend who appears to help her fit in. Can she find the crate and help change the status quo in Dixie?
A LONGER FALL is the second book in the Gunnie Rose series. While it can be read as a standalone, I think it is better appreciated if you've read the first book, AN EASY DEATH, first. Charlaine Harris did a magnificent job with character development in the first book and she continues building upon that in A LONGER FALL. In addition, we are seeing hints of a story arc that intrigue me greatly as I love seeing the tidbits of information about the Russian empire in this alternate universe.
Dixie is like a twisted version of the American South prior to the Civil Rights Movement. Charlaine Harris tackles some weighty themes within the context of A LONGER FALL, including racism, social status, and the societal expectations for women. Lizbeth struggles with the differences she sees between her home in Texoma and Dixie, offering us an intriguing viewpoint on the events that transpire.
A LONGER FALL is a splendid combination of multiple genres, most notably westerns and fantasy/alternative history. I'm normally not a fan of westerns, but Charlaine Harris puts a unique spin on westerns that has me hooked. Charlaine Harris shows that she is a master at any genre she puts her pen (or computer) to, and I can't wait to see what is next in store for us with the Gunnie Rose series!
SUMMARY
#1 New York Times bestselling author Charlaine Harris returns with the second of the Gunnie Rose series, in which Lizbeth is hired onto a new crew, transporting a crate into Dixie, the self-exiled southeast territory of the former United States. What the crate contains is something so powerful, that forces from across three territories want to possess it.

In this second thrilling installment of the Gunnie Rose series, Lizbeth Rose is hired onto a new crew for a seemingly easy protection job, transporting a crate into Dixie, just about the last part of the former United States of America she wants to visit. But what seemed like a straight-forward job turns into a massacre as the crate is stolen. Up against a wall in Dixie, where social norms have stepped back into the last century, Lizbeth has to go undercover with an old friend to retrieve the crate as what's inside can spark a rebellion, if she can get it back in time.

#1 New York Times bestselling author Charlaine Harris (Sookie Stackhouse mysteries and Midnight, Texas trilogy) is at her best here, building the world of this alternate history of the United States, where magic is an acknowledged but despised power.
---
What do you think about this review?
Comments
No comments posted.

Registered users may leave comments.
Log in or register now!