"The Butcher is back ... will she escape again?"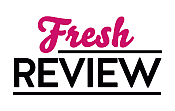 Reviewed by Annetta Sweetko
Posted December 31, 2019

Ash Marcel goes to the morgue thinking the worst has happened. He expects to find the body of his ex-fiancee there but is elated to find it isn't her. The woman on the slab resembles Remi Walsh almost perfectly and that scares Ash. Remi was once THE INTENDED VICTIM of a serial killer dubbed the Chicago Butcher. The crescent carved into the body and slashed throat his trademarks were on this victim. Another victim of the same killer or is this a copy cat?
Remi Walsh, had been a cop in the Chicago P.D., but having escaped the serial killer and in the process losing her father, she pulled away from that world, and her fiance. Now women who look like her are being targeted and she is forced to face the past and chance losing everything, including her life, once again.
THE INTENDED VICTIM will figuratively grab you by the throat and not let you go. This is an emotional, pulse racing ride and you will find yourself deeply enveloped in Remi and Ash who never stopped loving each other. Remi's survival guilt had sent her running away from everything familiar including Ash. Ash, who had been her father's partner, left the police life too after losing Remi, but his brother Jax is still a cop and it is he who warns him the Butcher is back. After Ash sees the body he knows that this person is focused on Remi and he has to get to her and make her believe the danger.
The characters in all of Alexandra Ivy's romance/mystery books are well developed, varied and intriguing. The romance between Remi and Ash adds steamy touches are needed to alleviate the dangerous situations that surround them. This is a mystery that readers will love to try to solve, something I love to do, but alas I failed. In THE INTENDED VICTIM there is a major twist that readers will not see coming in the end and be shocked at who the Butcher turns out to be. And what really happened the night Remi's father disappeared.
THE INTENDED VICTIM is book #4 of Ms. Ivy's The Agency series, but can be read easily as a stand alone. Once you do, I am guessing you will want to get your hands on the others in this riveting series.
SUMMARY
ONCE, SHE GOT AWAY
The body lying on a cold steel slab bears all the hallmarks of the Chicago Butcher. There's a cruel slash across her throat, deep enough to sever the carotid artery, and a small crescent carved into her right breast. Her delicate features are painfully familiar to Ash Marcel, once a rising star in the Chicago PD. But though the victim resembles his former fiancée, Remi Walsh, he knows it's not her.

BUT THIS TIME
Though Remi escaped a serial killer five years ago, her father died trying to save her. Grief and guilt caused her to pull away from the man she loved. Now Ash is back in her life, insisting that Remi is still in danger.

IT'S A DEAD END . . .
Someone is targeting women who look just like Remi. With or without a badge, Ash intends to unmask the Butcher. But the killer isn't playing games any longer. He's moving in, ready to finish what he started, and prove there's nothing more terrifying than a killer's obsession.
---
What do you think about this review?
Comments
No comments posted.

Registered users may leave comments.
Log in or register now!