"The last thing she wants is just what happens!"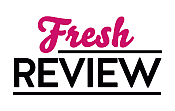 Reviewed by Annetta Sweetko
Posted December 9, 2019

Fantasy Urban | Romance Paranormal
The fae had broken into the mortal world and began immediately fighting over it. Odin, the Allfather, stepped in to call a halt to the fighting, but the world had changed forever. Raven Crawford lives in this world, with her dad, as a part-time waitress and part-time private investigator. The reason she is so hardworking is because she has no luck with men. One man saddled her with a debt she won't ask for help with. There always seems to be an obstacle in the road to finding freedom. In this case, it is her idiot twin who seems to have taken something from the dark fae, and more than one person wants to get their hands on it. To help with the search, luckily, Raven can shift into a CONSPIRACY OF RAVENS.
Instead of working in the grease pit or with her dad, Raven finds herself helping Cole, the Lord of Shadows, find her brother before he gets himself in deeper. Too bad this particular Lord is a dark, sexy being, and one that Raven could find herself falling for. There is danger in loving a fae - as her mother has told her often enough. She has to save Bjorn aka Bear and find the missing item before it is too late. Unfortunately, it might be too late for her heart by that time.
CONSPIRACY OF RAVENS is a funtastic read. Author J.C. McKenzie has built up a world that is both frightening and amazing with traces of mythology and some very intriguing characters. Closeness is a big part of the Crawford family dynamic. Raven and her brother had been raised by her step-dad and siblings, who are foxes, and had been taught to hide their fae half since birth. Some secrets can't be kept, especially when you ask for an audience with the Allfather and you get it.
Of course, Cole (who has a very long very strange name) has his own agenda in finding the missing item and Bear. He didn't expect the attraction to Raven. He expected to use her, find what he needed and leave. Something about Raven keeps the Lord of Shadows staying close, even when it should be all over. Their chemistry is undeniable, although Raven does try because he is after a fae lord, and dangerous to her.
The storyline is high intensity, the action and mayhem that is Raven's life will keep you glued to the page because you just have to know what happens next. Cole is not the only dark lord that is in the mix, so you will need to keep your eyes out for another powerful being as you are caught up in the treasure that is CONSPIRACY OF RAVENS. A fun little touch that Ms. McKenzie does is begin each chapter with a quote that puts you immediately in the mood for the adventure ahead.
If you want a heroine who is just trying to survive in a world of magic and mayhem, a hero that you aren't sure is one, a steamy romance, secrets, surprises, danger and intrigue then get your hands on CONSPIRACY OF RAVENS and start the adventure!
SUMMARY
Raven Crawford knows better than to venture into the seductive world of the dark fae or agree to any of their salacious promises. She plans to pay off her debts so she can get on with her life and stay far away from the denizens of the Underworld.

Unfortunately, her numbskull twin steals from the most tempting and lethal fae of them all. Now, Raven must help the Lord of Shadows get back what her idiot brother stole. Her only weapons? Just a little ingenuity and a whole lot of snark. It's suicide for sure, but she'll do anything to protect her twin.
---
What do you think about this review?
Comments
No comments posted.

Registered users may leave comments.
Log in or register now!