"Clare lost her memory, will she lose who she has become as well?"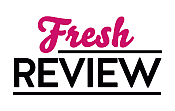 Reviewed by Teresa Cross
Posted December 5, 2019

Mystery | Mystery Amateur Sleuth
Finishing another Cleo Coyle Coffeehouse Mystery is like tingling my taste buds with the best brew one can make! You cannot wait to start the first sip but a little sad when you finish the last drop. BREWED AWAKENING, the 18th book in the series brings you back to the Village Blend for more coffee, friends, and mystery that leaves your favorite characters looking for answers. Cleo Coyle's fans will be intrigued by the new storyline as this husband and wife writing team again take us through the streets of New York City trying to help Clare Cosi find what she is missing the most; her memory. I am always amazed how Cleo Coyle keeps us entertain with yet another great bestseller (to be) with new adventures to keep you glued to the end!
Clare wakes up on a bench in Washington Square Park not knowing how she got there or what year it is. She still thinks she lives in New Jersey with Joy when actually fifteen years have passed. She has been missing for days leaving her family friends worried until she shows up. Then everyone's disappointment overshadows the excitement they feel including her fiance, Mike Quinn when they find out she does not know who he is and what has happened. Where has she been and what did she witness that was so tragic that she blocks out the last fifteen years? Clare was last seen with a member of an exclusive Gotham circle at a posh hotel for wedding cake testing. Both were captured by a masked figure but only Clare shows up days later. Now she has to get her memory back before it is too late.
As a faithful fan of Cleo Coyle, this mystery left me feeling sad for Quinn at times and sorry for Clare who could not remember the life that they are building with each other. You can imagine how this leaves the reader when you see your favorite characters struggle. However, this story still had its humor and all the great characters that you have loved through the years. I am not disappointed as I loved this book to the end even with all the ups and downs. I'm looking forward to more from my favorite coffeehouse crew. BREWED AWAKENING, written by my favorite cozy mystery writer Cleo Coyle, will have you smitten with the latest from the Village Blend! Let's not forget the great recipes at the end! I cannot wait to try Coffee Brew Stew!
SUMMARY
From Cleo Coyle, the New York Times bestselling author of Shot in the Dark and Dead Cold Brew, comes a delicious new entry in the "fun and gripping" (The Huffington Post) Coffeehouse Mysteries.
When coffeehouse manager Clare Cosi awakens on a bench in Washington Square Park, she has no idea she's been missing for the past week, or that her friends and family have been frantic with worry. Now that she's back, everyone is overjoyed, including a handsome NYPD detective who claims to be her fiancé. But to Mike Quinn's crushing distress, Clare doesn't remember him, or much of anything about the last decade of her life.
Clare's missing memory is tied to a crime she witnessed. An acquaintance of Clare's elegant employer--and fellow member of an exclusive Gotham circle known as "The Ladies Who Brunch"--invited Clare to her posh hotel to sample gourmet wedding cakes. The pair took a stroll after their indulgent tasting and, according to security camera footage, a masked figure snatched the hotel heiress at gunpoint with Clare looking on. Did the kidnapper take Clare, too? The camera went dark, just like Clare's memory. Soon authorities grow suspicious. Is Clare really a victim? Or merely acting like one? Evidence is mounting that she set the woman up.
To clear her name, Clare must find a way to reclaim her memories and rescue the heiress before this high-stakes crime ends in tragedy. Otherwise, instead of walking down the aisle, Clare may find herself perp-walking to prison as an accomplice to kidnapping and murder.
---
What do you think about this review?
Comments
No comments posted.

Registered users may leave comments.
Log in or register now!