"A taut psychological thriller from an unexpected source"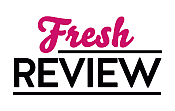 Reviewed by Make Kay
Posted November 29, 2019

A MADNESS OF SUNSHINE is paranormal romance author Nalini Singh's first foray into the thriller genre. There is an understated romance in the book, but the bulk of the story is a psychological thriller that kept me up at night, plowing through the pages to see whodunnit. It's fun to see a favorite author branch out into another genre!
Set in Golden Cove, a small town on the rugged West Coast of New Zealand, A MADNESS OF SUNSHINE is peopled with a fascinating panoply of villagers from a culture I've not had much exposure to. I was delighted to read about Maori culture and rituals. Maori words are woven skillfully into the story, allowing me to understand their general meaning even if I'd never heard the words themselves before in my life. I do love reading about different eras and/or cultures, and A MADNESS OF SUNSHINE immerses me in another ethnologic group altogether. Pretty cool.
Each of the characters is flawed in their own way, which adds vividness to the plot. The fact that I was suspicious of virtually every person living in Golden Cove by the end of the book was both awesome and anxiety-provoking. Anahara is a world-class musician who has retreated home to Golden Cove from London, where she had just discovered her recently deceased husband had betrayed her in the worst way. Shell-shocked and soul-weary, she wants to hunker down in the cabin she fled years ago after her mother was found killed there, and simply have the balm of home soothe her heart. Will is the big city detective who's been demoted to the boonies of Golden Cove after he beat up a murderer who killed his wife and child. Anahara and Will join forces to solve the disappearance of a lovely young woman who vanished while out running.
I've got one minor bone to pick with the author, and that's the ploy of several times having Will, the policeman, interview someone who gives Will information that is coyly kept from the reader. The first time was annoying enough of a stunt. It happens again later in the book, and I found my patience a bit tried. Still, the mystery kept me utterly engrossed, and it made me jittery wondering which of the close-knit community was a closet serial killer.
A MADNESS OF SUNSHINE skillfully blends the rich details of Maori culture with the modern-day problems we all deal with. Jealousy and danger seethe underneath the placid appearance of the little town of Golden Cove. The tension and uncertainty in Singh's A MADNESS OF SUNSHINE mystery are delicious!
SUMMARY
New York Times bestselling author Nalini Singh pivots in a new direction with her first mainstream thriller that will be sure to keep readers on their toes.

Anahera Rawiri left New Zealand at twenty-one, fleeing small-town poverty and the ghosts of her childhood with no plans to look back. But eight years later, she returns, seeking familiarity as respite from the shattered remains of her new life. And despite the changes brought on by a bump in tourism—the shiny new welcome sign at the town line and a decidedly less shiny new police presence—Golden Cove appears much as it ever was: a small settlement on the savage West Coast of the South Island, populated by all the remembered faces and set against a backdrop of lush greenery, jagged cliffs, and crashing waves.

Detective Will Gallagher knows all about ghosts; his own chased him out of a promising career in Christchurch, landing him as the sole cop in a quaint town where his most pressing concerns are petty theft and the occasional drunk. When Golden Cove resident Miri Hinewai goes out for a run and fails to return, Will finds himself heading up a missing person\'s search that rapidly escalates into an official investigation after this case is connected with similar ones from the past. As an outsider, Will begins to rely on Anahera\'s knowledge of the area and its residents to help him delve into Golden Cove\'s secrets, and to determine whether it shelters something far more dangerous than just an unforgiving landscape.
---
What do you think about this review?
Comments
No comments posted.

Registered users may leave comments.
Log in or register now!