"Her dreams finally comes true."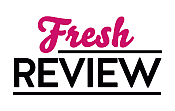 Reviewed by Annetta Sweetko
Posted November 26, 2019

Victoria Marshall grew up feeling as if she had been a throwaway. She was an orphaned young, and never adopted because of the strange dreams that tormented her. The only solace in those early sad days was the friendship of a dragon who made her feel loved. Then one day he didn't come back and she dreamed that he was in danger, so for all these years she has used her dreams to find him and his wife. She has no idea how dangerous a DRAKON UNCHAINED can really be.
Luther Henderson worked security in the same company as Victoria. He has no way of knowing that she knows of his kind, though she thought her friend was a dragon and not a drakon. He has been searching for his parents for over 20 years and this is his last hope. He can't afford to be distracted by the lovely assistant to one of the evil members of the Knights of the Dragon. Despite their name they are not friends of dragons. They want to imprison Drakons to use their blood to make a fortune and live forever. He doesn't know if she is innocent or on the side of the Knights. Things are moving fast because the boss had lost his drakon and is rapidly aging and, in desperation, attempts a deal with another Knight ... and Victoria is to be the pawn.
DRAKON UNCHAINED is a touching romance in many ways. Readers will get to witness the drakon Sergie and his wife Katherine and their love, watch Victoria and Luther as they get to know each other and fall in love, and the sweet reunion between the family members. Additionally, we also get to watch as the drakons blow up a few things and wreck a little havoc that is well deserved by the enemy.
Fans of author N.J. Walters Blood of the Drakon series will also recognize some of the other characters that help with the rescue and get away like Nicodemus and Tarrant - brothers from past offerings in this amazing series. They help Oscar Denning (who was also undercover and helping the Drakons by spying) with information and a hideaway and even show up to help with electronic devices to show that one of them has a tracker. They want to get a load of Luther as he is the only drakon actually born of a drakon that they have ever heard of.
If you love sexy and stubborn drakons, women who are not helpless and will stand by the side of their man, danger, intrigue, attraction and love all rolled up in a fascinating world created by an amazing author then you will want to read DRAKON UNCHAINED!
SUMMARY
Victoria Marshall is living a lie. She works for a member of the Knights of the Dragon, a secret society that traps and uses dragons for their own gain. As a child, she made an unlikely friend—a drakon. He went missing, and she's spent the past twenty years searching for him. The only thing distracting her from her mission is Luther Henderson, her boss's new head of security.
Luther is also living a lie. One, if discovered, could lead to a fate worse than death. He's attracted to Victoria, but can't fully trust her, doesn't know if she's truly innocent or a true member of the Knights. It's not only his life at stake, but those of the people he loves.
As they're thrust deeper into the dangerous dealings of the Knights, they each have to share their secrets in order to survive.
---
What do you think about this review?
Comments
1 comment posted.
Re: Her dreams finally comes true.

this is the funtastic one in my choice
(Yamini Das 4:46am December 18)
Registered users may leave comments.
Log in or register now!