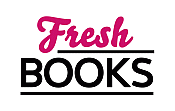 Your August adventures in reading
"A contemporary that will blow readers away!"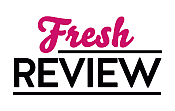 Reviewed by Annetta Sweetko
Posted November 26, 2019

Fans of Nalini Singh's Psy-Changeling, Rock Kiss and Guild Hunter books are in for a special treat with this fascinating contemporary romance. The best way to explain this storyline is to say that it is a study in human behavior as we follow the Golden Cove's cop as he searches for a missing woman. The varied characters, their behavior, the traditions and ways open up a new world for readers as the mystery deepens and the crazies seem to come out of the woodwork. Who do you trust? Who is guilty? Even those who are sleuths and try very hard to answer the mystery before the final page are in for a few surprises in A MADNESS OF SUNSHINE.
Will had been sent to the rugged corner of New Zealand to cool down and save his career - if he even wants to continue being a big city cop. He is burned out and tired of the bad guys winning and good guys having to break promises. Anahera, Ana to her friends, returns to her home after leaving years ago - a popular musician with magical fingers on the piano, who may never play again. After his death, she learned her husband had a mistress, one he had for years, who was now pregnant. Needing to escape, she turned to the old cabin where her mother had lived and died. It was the only place where she knew she could hide out in. The last thing she expected was to run into the new cop and, after some antagonism, begin to feel some things stirring that she thought long dead.
A MADNESS OF SUNSHINE is filled with secrets and woes! It seems just about everyone in the town has a secret or two. And some of the woes and worries are more obvious than others because some had hidden their pain deeply, while others wallowed in their troubles. It is a fascinating in-depth look at people in a small town, life, the tragedy of the mind, and the secrets that can be hidden for years and then exposed in moments.
The characters in A MADNESS OF SUNSHINE are as different as can be, yet have moments where they are the same, at least on the outside. Ana and Will have their own demons to fight and are reluctant to come together but the attraction is strong and slowly they are able to talk about the past together and help each other put it aside and continue to live. Others are not so lucky in moving on, as you will read in this amazing book. I love learning about new worlds and New Zealand is a place I would love to visit and the taste Ms. Singh gives readers in this offering makes it come alive with the sounds and feel of the ways of that world.
A MADNESS OF SUNSHINE will have you deeply involved from the first page to the last and even then you will wonder at the twists and turns that brought your there.
SUMMARY
New York Times bestselling author Nalini Singh pivots in a new direction with her first mainstream thriller that will be sure to keep readers on their toes.

Anahera Rawiri left New Zealand at twenty-one, fleeing small-town poverty and the ghosts of her childhood with no plans to look back. But eight years later, she returns, seeking familiarity as respite from the shattered remains of her new life. And despite the changes brought on by a bump in tourism—the shiny new welcome sign at the town line and a decidedly less shiny new police presence—Golden Cove appears much as it ever was: a small settlement on the savage West Coast of the South Island, populated by all the remembered faces and set against a backdrop of lush greenery, jagged cliffs, and crashing waves.

Detective Will Gallagher knows all about ghosts; his own chased him out of a promising career in Christchurch, landing him as the sole cop in a quaint town where his most pressing concerns are petty theft and the occasional drunk. When Golden Cove resident Miri Hinewai goes out for a run and fails to return, Will finds himself heading up a missing person\'s search that rapidly escalates into an official investigation after this case is connected with similar ones from the past. As an outsider, Will begins to rely on Anahera\'s knowledge of the area and its residents to help him delve into Golden Cove\'s secrets, and to determine whether it shelters something far more dangerous than just an unforgiving landscape.
---
What do you think about this review?
Comments
No comments posted.

Registered users may leave comments.
Log in or register now!