"Can love bloom in dark days of violence and cruelty?"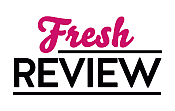 Reviewed by Audrey Lawrence
Posted November 21, 2019

Edinburgh, Scotland in the 1820s is definitely not a safe haven for those seeking to improve the lot of the poor by advocating reform and workers' rights. Violent Militia attacks and arrests are increasing; still, that does not deter Fiona Johnston and Maisie Murray, the co-founders of the Edinburgh Female Reform Society, from continuing with their encouraging speeches and growing their membership.
After meeting Fiona's brother, Maisie finds Lieutenant Niall Campbell bossy, yet alluring. Now newly retired from the famous 42nd Royal Highlanders and looking at options, Niall finds himself unexpectedly attracted to Maisie and attempts to warn her and his sister about the dangers of their actions. While the two friends take some precautions, they are more concerned about the needs of the Scottish workers who are determined to seek a fairer wage for their hard work. Then the unthinkable happens! What can he do?
With its focus on the lively and spirited Maisie Murray, HIGHLAND JEWEL enhances and continues the saga of the Murray sisters and the men they grow to love in May McGoldrick's the Royal Highlander series. While some of the circumstances and events are previously described in the first novel, (HIGHLAND CROWN featuring the romance of Isabella and Cinaed), HIGHLAND JEWEL retells some of these dark events, but through the eyes, feelings, and perspectives of Maisie's experiences as she comes to understand her other family members. While each book can easily be read and is complete as a standalone story, HIGHLAND JEWEL is just so much richer if read after HIGHLAND CROWN.
HIGHLAND JEWEL is a heartbreaking story of love, trust, betrayal and deep courage. Written by the highly regarded May McGoldrick writing team of Nikoo and Jim, they definitely get top marks for giving an authentic voice to these bloody and terrible times in 1820s Britain. Filled with nail-biting suspense and deep emotions, your attention is captured from the first to the last page as you are immediately swirled back in time to be caught in the treachery of these dangerous times. I have to admit to reading late in the night as I tracked the desperate experiences of these two strong newly connected lovers, forced apart by rogue intrigue and politics beyond their control.
If you relish solid historical fiction, awesome Scottish romances, or are already a committed May McGoldrick fan, you too are sure to find much to delight you in this fast-paced exciting story with its twisting turns of fortune, realistic strong-willed characters, and rapier-sharp dialogue.
Personally, I can't wait to read HIGHLAND SWORD, the third and final book in this exciting Royal Highlander series featuring the youngest sister, the beautiful Morrigan, due out in March 2020! Meanwhile, the pleasure of this HIGHLAND JEWEL awaits your reading enjoyment!
SUMMARY
A REBEL AT HEART
Maisie Murray's sweet, docile exterior masks the courageous spirit of a firebrand determined to champion women's suffrage with like-minded friends. But fighting for her principles has swept her directly into harm's way—and into the arms of a man she cannot resist.
A WARRIOR BY BLOOD
A trained officer with the Royal Highland Regiment, Niall Campbell has spent his life serving the Crown. Battle-weary and searching for peace, he nothing to do with trouble—until he meets Maisie. But unless Niall and Maisie can find a way to stand up to the destructive forces that threaten to divide them, long-buried secrets and political schemes are destined to stand in the way of the glorious love they've found…
---
What do you think about this review?
Comments
No comments posted.

Registered users may leave comments.
Log in or register now!