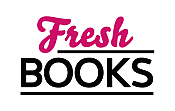 Explore new books in September
"Finding your Christmas Spirit"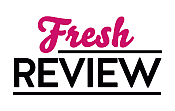 Reviewed by Jennifer Rummel
Posted November 21, 2019

In exile from her New York City job, Savannah's working at her best friend's romance bookstore. She misses city life, but she loves working with her friend. Still, she's determined to gain back her reputation and her job. She's not about to let anything stop her – including her attraction to Joaquin. Since their first interaction, Joaquin knows Savannah is the woman for him. He's struggling to make her see the light. After a kiss under the mistletoe, things begin to change. The more time he spends with her, the more he cares for her. Savannah's never made a secret of her leaving, but what if she's about to make a huge mistake?
THE CHRISTMAS KEEPER is the second book in the Happily Ever After series and takes place between Thanksgiving and Christmas. Savannah doesn't have much of a Christmas spirt due to her terrible family life, but Joaquin has enough for both of them. The only thing spoiling Joaquin's Christmas spirit is that his sister ran off to Africa to save the elephants without telling him. Since his parents died and his sister suffered a brain injury in a car crash, Joaquin's been very protective of her. He can't fathom the idea that she left the country without telling him or how she accomplished it. Luckily he has his ranch to keep his mind busy. Once again, the romance bookstore plays a central role in the story. Savannah works endlessly to recruit the biggest romance writer to the store for a book signing. However, this romance writer, who lives locally, is a known recluse. Another charming book in this series that will leave readers eagerly awaiting the next installment.
SUMMARY
True love and holiday cheer combine for an unforgettable romance in this second Happily Ever After novel featuring a North Carolina bookstore from the New York Times bestselling author of The Good Ones.

All he wants for Christmas…

The second Joaquin Solis saw Savannah Wilson, he knew she was destined to be his wife. Unfortunately, Savannah's sights are set on a happily-ever-after of another kind: skewering the boss who got her fired. Until then, she won't act on the scorching sexual chemistry that is brewing between them, leaving Joaquin scrambling to find a way to capture her heart.

When the opportunity arises to use his ranch to boost Savannah's publicity career, Joaquin doesn't hesitate to invite her into his world at Shadow Pines and woo her with all of his Christmas loving mojo. It's a gamble since the holidays aren't really Savannah's thing and helping her might also mean losing her as she plans to shake the dust off of their quaint town in North Carolina and head back to New York City the first chance she gets.

But Joaquin believes in the magic of Christmas and he knows with a little help from his friends at the Happily Ever After Bookstore, he can convince the woman of his dreams that he's a keeper…
---
What do you think about this review?
Comments
No comments posted.

Registered users may leave comments.
Log in or register now!