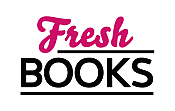 Kick off a new year with great reads!
"Festive and fun with a little sweet and sexy thrown in for good measure!"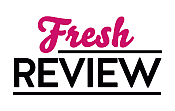 Reviewed by Miranda Owen
Posted November 12, 2019

THE CHRISTMAS KEEPER is the second book in Jenn McKinlay's "Happily Ever After" series. Although this is part of a series, I believe THE CHRISTMAS KEEPER also works well as a standalone novel. At the opening of this story, it's very apparent that Joaquin aka Quino Solis is wild about Savannah Wilson and is desperate to figure out how to win her for the long-term. I like a charming, sincere hero pursuing the heroine and who thinks about the future. Quino is exactly that kind of guy. Despite Savannah's frequent rebuffs, she and Quino are often thrown together since they are both friends of another couple – Maisy and Ryder. Their determination to help Maisy's independent romance-themed bookstore succeed ends up aiding in a romance blooming between the pair.
Having this story told from alternating perspectives gives readers a better understanding of why Savannah is so determined to resist Quino's charms, and it also shows Quino's hidden depths. It's a little bit frustrating when Savannah keeps throwing down roadblocks in her developing relationship with Quino, but Jenn McKinlay gives a good explanation for why she is the way she is. Likewise, at first Quino is nothing short of perfect – charming, fun, sweet, caring, and a superfan when it comes to Christmas. However, as the story progresses and family stress weighs on him, Quino proves to be just as flawed as anybody else and a more realistic hero. Savannah's friend Maisy and Quino's friend Ryder help break the tension in this book, and act as much-needed sources of support and as sounding boards for the two main characters.
THE CHRISTMAS KEEPER is festive and fun with a little sweet and sexy thrown in for good measure. Lanie and Luke had an interesting dynamic in THE CHRISTMAS KEEPER, and I hope to read more about them in future "Happily Ever After" stories. I look forward to reading the next "Happily Ever After" book by Jenn McKinlay.
SUMMARY
True love and holiday cheer combine for an unforgettable romance in this second Happily Ever After novel featuring a North Carolina bookstore from the New York Times bestselling author of The Good Ones.

All he wants for Christmas…

The second Joaquin Solis saw Savannah Wilson, he knew she was destined to be his wife. Unfortunately, Savannah's sights are set on a happily-ever-after of another kind: skewering the boss who got her fired. Until then, she won't act on the scorching sexual chemistry that is brewing between them, leaving Joaquin scrambling to find a way to capture her heart.

When the opportunity arises to use his ranch to boost Savannah's publicity career, Joaquin doesn't hesitate to invite her into his world at Shadow Pines and woo her with all of his Christmas loving mojo. It's a gamble since the holidays aren't really Savannah's thing and helping her might also mean losing her as she plans to shake the dust off of their quaint town in North Carolina and head back to New York City the first chance she gets.

But Joaquin believes in the magic of Christmas and he knows with a little help from his friends at the Happily Ever After Bookstore, he can convince the woman of his dreams that he's a keeper…
---
What do you think about this review?
Comments
No comments posted.

Registered users may leave comments.
Log in or register now!