"A fairytale Regency Romance with a twist of murderous intrigue!"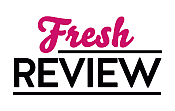 Reviewed by Audrey Lawrence
Posted November 7, 2019

With her trust and innocence badly burned by a suitor more interested in marrying money than her, the once spirited Eliza has shrunk away from the limelight and spends her time repairing clocks and reading documents to her father, the Right Honourable Justice William Tricklebank, so he can continue with his role despite his blindness.
The Judge's youngest daughter, Hollis, was tragically widowed early in her marriage. Taking over her husband's gazette, she quickly shifts its focus to women's interests as well as any intriguing gossip that comes her way. The two sisters gleefully have parlayed this venture into being a very sought-after publication read by London's Quality. The best gossip often arrives via the sisters' best friend Caro or Lady Caroline Hawke who is extremely well connected and sneaky.
Caro's latest coup has been to snag three tickets to the special masquerade ball at Kensington Palace in honour of the London visit of Crown Prince Sabastian of Alucia. While Eliza is still very pretty at age 28, she is deemed by the ton to be past her sell-by date and, as a spinster, is no longer invited to fashionable balls. This will be her first opportunity to dance in a long time and she realizes she can have a bit of fun while in disguise. Will she get an opportunity to meet the Prince?
Cleverly penned by New York Times best-selling author, THE PRINCESS PLAN is the latest historical romance by Julia London, one of my personal favourite romance writers. THE PRINCESS PLAN is a delightful and unlikely romantic tale between two very strong-willed characters each determined to stand their ground against the other. Eliza is a wonderful character of indomitable spirit and her interactions with others will definitely bring a smile to your face if not an out and out laugh.
Set in London, England in the fall of 1845, London instantly sets the scene with the excitement the three women share as they search for gossip. THE PRINCESS PLAN is definitely at its finest as a romantic tale while a shocking murder and political intrigue help move the storyline along and add some exciting twists.
As a wonderful storyteller, London rapidly develops the novel's momentum as an anonymous tip leads the Prince directly to the Trinklebank residence. Once they arrive, Eliza does the unthinkable. To find out what shocking thing she does, you will now need to get your own copy of THE PRINCESS PLAN! My lips are sealed!
SUMMARY
Princes have pomp and glory—not crushes on commoners

Nothing gets the tongues of London's high society wagging like a good scandal. And when the personal secretary of the visiting Prince Sebastian of Alucia is found murdered, it's all anyone can talk about, including Eliza Tricklebank. Her unapologetic gossip gazette has benefited from an anonymous tip about the crime, prompting Sebastian to take an interest in playing detective—and an even greater interest in Eliza.

With a trade deal on the line and mounting pressure to secure a noble bride, there's nothing more salacious than a prince dallying with a commoner. Sebastian finds Eliza's contrary manner as frustrating as it is seductive, but they'll have to work together if they're going to catch the culprit. And when things heat up behind closed doors, it's the prince who'll have to decide what comes first—his country or his heart.
Excerpt
CHAPTER ONE
London 1845
All of London has been on tenterhooks, desperate for a glimpse of Crown Prince Sebastian of Alucia during his highly anticipated visit. Windsor Castle was the scene of Her Majesty's banquet to welcome him. Sixty-and-one-hundred guests were on hand, feted in St. George's Hall beneath the various crests of the Order of the Garter. Two thousand pieces of silver cutlery were used, one thousand crystal glasses and goblets. The first course and main dish of lamb and potatoes were served on silver-gilded plates, followed by delicate fruits on French porcelain.
Prince Sebastian presented a large urn fash­ioned of green Alucian malachite to our Queen Victoria as a gift from his father the King of Alucia. The urn was festooned with delicate ropes of gold around the mouth and the neck.
The Alucian women were attired in dresses of heavy silk worn close to the body, the trains quite long and brought up and fastened with buttons to facilitate walking. Their hair was fashioned into elaborate knots worn at the nape. The Alu­cian gentlemen wore formal frock coats of black superfine wool that came to midcalf, as well as heavily embroidered waistcoats worn to the hip. It was reported that Crown Prince Sebastian is "rather tall and broad, with a square face and neatly trimmed beard, a full head of hair the color of tea, and eyes the color of moss," which the dis­cerning reader might think of as a softer shade of green. It is said he possesses a regal air owing chiefly to the many medallions and ribbons he wore befitting his rank.
Honeycutt's Gazette of Fashion and Domesticity for Ladies
The Right Honorable Justice William Tricklebank, a widower and justice of the Queen's Bench in Her Maj­esty's service, was very nearly blind, his eyesight hav­ing steadily eroded into varying and fuzzy shades of gray with age. He could no longer see so much as his hand, which was why his eldest daughter, Miss Eliza Tricklebank, read his papers to him.
Eliza had enlisted the help of Poppy, their house­maid, who was more family than servant, having come to them as an orphaned girl more than twenty years ago. Together, the two of them had anchored strings and rib­bons halfway up the walls of his London townhome, and all the judge had to do was follow them with his hand to move from room to room. Among the hazards he faced was a pair of dogs that were far too enthusi­astic in their wish to be of some use to him, and a cat who apparently wished him dead, judging by the num­ber of times he put himself in the judge's path, or leapt into his lap as he sat, or walked across the knitting the judge liked to do while his daughter read to him, or unravelled his ball of yarn without the judge's notice.
The only other potential impediments to his health were his daughters—Eliza, a spinster, and her younger sister, Hollis, otherwise known as the Widow Honeycutt. They were often together in his home, and when they were, it seemed to him there was quite a lot of laughing at this and shrieking at that. His daughters disputed that they shrieked, and accused him of being old and easily startled. But the judge's hearing, unlike his eyesight, was quite acute, and those two shrieked with laughter. Often.
At eight-and-twenty, Eliza was unmarried, a fact that had long baffled the judge. There had been an un­fortunate and rather infamous misunderstanding with one Mr. Asher Daughton-Cress, who the judge believed was despicable, but that had been ten years ago. Eliza had once been demure and a politely deferential young lady, but she'd shed any pretense of deference when her heart was broken. In the last few years she had emerged vibrant and carefree. He would think such demeanour would recommend her to gentlemen far and wide, but apparently it did not. She'd had only one suitor since her very public scandal, a gentleman some fifteen years older than Eliza. Mr. Norris had faithfully called every day until one day he did not. When the judge had in­quired, Eliza had said, "It was not love that compelled him, Pappa. I prefer my life here with you—the work is more agreeable, and I suspect not as many hours as marriage to him would require."
His youngest, Hollis, had been tragically widowed after only two years of a marriage without issue. While she maintained her own home, she and her delightful wit were a faithful caller to his house at least once a day without fail, and sometimes as much as two or three times per day. He should like to see her remarried, but Hollis insisted she was in no rush to do so. The judge thought she rather preferred her sister's company to that of a man.
His daughters were thick as thieves, as the saying went, and were coconspirators in something that the judge did not altogether approve of. But he was blind, and they were determined to do what they pleased no matter what he said, so he'd given up trying to talk any practical sense into them.
That questionable activity was the publication of a ladies' gazette. Tricklebank didn't think ladies needed a gazette, much less one having to do with frivolous subjects such as fashion, gossip and beauty. But say what he might, his daughters turned a deaf ear to him. They were unfettered in their enthusiasm for this en­deavour, and if the two of them could be believed, so was all of London.
The gazette had been established by Hollis's husband, Sir Percival Honeycutt. Except that Sir Percival had pub­lished an entirely different sort of gazette, obviously—one devoted to the latest political and financial news. Now that was a useful publication to the judge's way of thinking.
Sir Percival's death was the most tragic of accidents, the result of his carriage sliding off the road into a swollen river during a rain, which also saw the loss of a fine pair of grays. It was a great shock to them all, and the judge had worried about Hollis and her ability to cope with such a loss. But Hollis proved herself an indomitable spirit, and she had turned her grief into efforts to preserve her husband's name. But as she was a young woman without a man's education, and could not possibly compre­hend the intricacies of politics or financial matters, she had turned the gazette on its head and dedicated it solely to topics that interested women, which naturally would be limited to the latest fashions and the most tantalizing on dits swirling about London's high society. It was the judge's impression that women had very little interest in the important matters of the world.
And yet, interestingly, the judge could not deny that Hollis's version of the gazette was more actively sought than her husband's had ever been. So much so that Eliza had been pressed into the service of helping her sister pre­pare her gazette each week. It was curious to Tricklebank that so many members of the Quality were rather desper­ate to be mentioned among the gazette's pages.
Today, his daughters were in an unusually high state of excitement, for they had secured the highly sought-after invitations to the Duke of Marlborough's masquer­ade ball in honor of the crown prince of Alucia. One would think the world had stopped spinning on its axis and that the heavens had parted and the seas had re­ceded and this veritable God of All Royal Princes had shined his countenance upon London and blessed them all with his presence.
Hogwash.
Everyone knew the prince was here to strike an im­portant trade deal with the English government in the name of King Karl. Alucia was a small European na­tion with impressive wealth for her size. It was perhaps best known for an ongoing dispute with the neighboring country of Wesloria—the two had a history of war and distrust as fraught as that between England and France.
The judge had read that it was the crown prince who was pushing for modernization in Alucia, and who was the impetus behind the proposed trade agreement. Prince Sebastian envisioned increasing the prosperity of Alucia by trading cotton and iron ore for manufac­tured goods. But according to the judge's daughters, that was not the most important part of the trade negotiations. The important part was that the prince was also in search of a marriage bargain.
---
What do you think about this review?
Comments
No comments posted.

Registered users may leave comments.
Log in or register now!